International Women's Day is a global day dedicated to celebrating the achievements of women and also serves as a reminder of the need for women's equality. Globally, only 22% of AI professionals are female and so RE•WORK, with the help of our community's nominations, have decided to recognize over 100 of the amazing women who are advancing AI. Check out the list below!
Help us to continue highlighting leading women in AI by nominating your influential woman in AI. Submit your entry here.
RE•WORK hold Women in AI Events, Podcasts and blogs. Get in touch if you'd like to collaborate or support our initiatives!
Mira Murati - CTO, OpenAI
Mira Murati is the Chief Technology Officer at OpenAI leading the teams behind DALL-E and the artificial intelligence chatbot, ChatGPT which has recently taken the world by storm.
She completed her Bachelor of Engineering from the Thayer School of Engineering at Dartmouth. Murati ventured into Artificial intelligence in 2018 and became the vice president of applied Artificial Intelligence and Partnerships of OpenAI, before being promoted to CTO.
She is an advocate for the regulation of artificial intelligence.
Leily Mohammadi - Predictive Analytics Lead, Shell Canada
Leily has been instrumental in establishing the Scotford Predictive Analytics team that will be a key enabler for our transformation into an Energy + Chemicals Park. Leily's leadership and strong data science and analytics skill set has been instrumental in setting up our team, Agile ways of working and portfolio of new development opportunities.
Alicia Kavelaars - Co-Founder & Chief Technology Officer, OffWorld
Alicia is the Co-Founder and Chief Technology Officer of OffWorld and is pioneering revolutionary AI-powered industrial Swarm Robotic Mining systems. By developing precision robotic mining for ore bodies deep underground and in extreme unchartered environments, Alicia and her team are heralding a new era of fully electric zero-carbon mining on Earth for a greener planet, and preparing to take those systems to the Moon, Mars and beyond. Alicia's spearheading work and efforts are crucial for human civilization's permanent expansion into outer space because before cities can be built in any new territory, they need to be mined. Alicia is not only challenging the traditional and sometimes archaic outdated mining industry with groundbreaking technology but also stimulating future job creation around Artificial Intelligence. She has already grown OffWorld by employing nearly 100 people in four countries around the globe. Her background is in the design, development and operation of robotics and space system architectures with a strong focus in the integration of new disruptive technologies, hardware and software systems, AI and end-to-end autonomous operations with remote human monitoring. A true trailblazer at the forefront of new technologies, Alicia holds a PhD in Aeronautics and Astronautics from Stanford University, and her overarching goal is for humankind to continue to evolve into space to know more, use more and be more in space.
Hind Azegrouz - AI inference Lead, Intel
Hind Azegrouz (PhD) is EMEA Lead for Edge Inference at INTEL. Prior to her current role, she worked as Data and AI architect for oil and gas company Repsol, Advanced analytics manager at Avanade, Advanced research fellow in Massachusetts Institute of Technology and as research scientist at the Spanish National Center for Cardiovascular research.
Hind pursued her PhD studies in the Edinburgh joint research institute (led by university of Edinburgh and Heriot Watt University) with a focus on computer vision applications. She is also an electronics engineer from ENSEIB (Bordeaux, France). Hind is also assistant professor at IE business school where she teaches computer vision, mathematics & statistics.
Catherine Harrison Culp - CCO, Aiera
Catherine Harrison Culp is CCO at Aiera, the leading financial event intelligence and generative AI platform serving institutional finance. Catherine is quite possibly our company's most invaluable asset, with involvement in basically every facet of Aiera's business operations. She has been with the company since its inception and has been instrumental in accruing over 100+ major institutional finance and asset management clients that now use Aiera to power their workflows around earnings season, conference season, and beyond.
Ipsita Mohanty - Applied Scientist/Software Engineer, Machine Learning - Technical Lead, Walmart Global Tech
Ipsita Mohanty is an Applied Scientist/Software Engineer, Machine Learning - Technical Lead, working on several key product and research initiatives at Walmart Global Tech. She has a Master of Information Systems Management degree from Heinz College of CMU. Prior to her Masters' program, Ipsita worked as an Associate for six years, developing trading and machine learning algorithms at Goldman Sachs in their Global Market Division at Bengaluru & London locations. She has published work on Natural Language Understanding, and her research work spans disciplines of computer science, deep learning, and human psychology.
Faranak Sobhani - Research Scientist, Inify Laboratories
Faranak joined the Inify team in the last quarter of 2022 and has since then contributed to the company's extensive research and development of precise algorithms for prostate cancer detection. With curiosity and knowledge, she has established herself as a vital part of our journey towards world leading cancer diagnostics for everyone.
Shyamala Prayaga - Senior Software Product Manager: Deep Learning, NVIDIA
Shyamala Prayaga is a prominent figure in the field of Conversational AI and Deep Learning at NVIDIA. She has been recognized as one of the top 40 Voice AI Influencers and also recognized as a Women Leader in Conversational AI, Class of 2023. alongside 200 women leaders. Shyamala is also recognized as World's Top 200 Business & Technology Innovators. Shyamala is also an accomplished author with publications on topics such as Emotionally Engaged Digital Assistant and Close Calls and is an IEEE Senior member.
Lavina Ramkissoon - Advisor to African Union/ Co-Founder, Fintech Association of South Africa
She has made remarkable work across research, regulations, innovation and applications of AI on continent of Africa. She is fondly known as #aiMOM who speaks africa!
From mentoring, coaching, protection of rights, and so much more. She also works with policy formation across the continent and awareness at large. She is inspirational indeed!
Rebecca Gorman - CEO, Aligned AI
Rebecca has long wanted AI technology to work in the interests of all stakeholders - users and the algorithm's designers. She saw lots of AI failure all over the place, and imagined general tools that would make AIs safe and unleash their capabilities. She founded Aligned AI to make this vision true, and is making that happen every day.
Fion Lee-Madan - Co-Founder and COO, Fairly AI
Fion helps companies operationalize Responsible AI by connecting Tech and Policy experts, bridging the gap in AI oversight so businesses are always in control of their AI.
Anna R. Gressel - Associate, Debevoise & Plimpton
Anna has been a pioneer in the legal issues associated with the use and defense of Artificial Intelligence practices, including standard development and client support.
Beate Hofer, Group CIO at Volkswagen AG
Beate is the CIO at Volkswagen AG and holds a number of skills in fields including AI, Business Intelligence, IT Strategy, Automotive and many more. Beate is keen on shaping strategy for generations to come, and enjoys talking about IT, diversity, sustainability and cyber protection. She is a key player in the United Nations goals to have AI help achieve sustainability goals.
Rosona Eldred, Machine Learning Engineer at BASF
Rosona currently works at BASF as a Machine Learning Engineer. Rosona is a Data Professional with 5 years of industry experience following an academic career in Mathematics culminating in a Max Planck research fellowship. Excels in collaborative teams with proactive independent contributors. Having worked with all parts of the ML life-cycle from requirements engineering to productionisation, she is especially motivated by structural solutions to problems, by translating business potential to business value, getting promising prototypes effectively into production.
Gloria Zhang - Investment Manager, DCM Ventures
Gloria is a ML practitioner and is very involved in the ML community. She used to work as a Data Scientist at IBM, building ML models for the enterprise transformation. Later she became an investor supporting AI startups and MLOps startup. She is on the board of the open-source MLOps startup BentoML.
Fabiana Clemente - Co-founder and CDO, Ydata    
Fabiana Clemente is the co-founder and CDO of YData, combining Data Understanding, Causality, and Privacy as her main fields of work and research, with the mission to make data actionable for organizations.
Passionate for data, Fabiana has vast experience leading data science teams in startups and multinational companies.
Host of "When Machine Learning meets privacy" podcast and a guest speaker at Datacast and Privacy Please, the previous WebSummit speaker, was recently awarded "Founder of the Year" by the South Europe Startup Awards.
Fabiana is a thought leader in Data Science and coined the term DataPrepOps - meaning, to put more importance on the Data Preparation step as it is the main roadblock for AI initiatives (as stated in many reports, from Gartner to Forrester). She's also an invited keynote speaker in top conferences, such as ODSC, AI at Scale, PyData, ICAF and more.
Usha Jagannathan - Principal Engineer & Digital Innovation Tech Lead, McKinsey & Company        
With over 20 years of experience in digital transformation, Dr. Jagannathan is a technologist who has built new technology ecosystems and user-centric products. She is responsible for the development of the data strategy within her domain, drives innovation initiatives, and directs product teams to build responsible AI products while consciously enforcing sustainable engineering practices and reducing carbon footprint in cloud instances.
In addition to her technical expertise, Usha is a strong proponent of DEI initiatives within the firm. She spearheads apprenticeship and work-study programs to increase industry diversity, and mentors aspiring technologists from engineering, IT, non-traditional backgrounds, and marginalized groups to help them pursue their careers. As a recognized speaker at prestigious tech conferences, she presents on topics related to AI and its societal impact. Her expertise in AI Ethics has earned her the WomenTech's Global AI inclusion award, solidifying her reputation as a subject matter expert.
Natalia Konstantinova - Architecture Lead in AI, BP          
Natalia Konstantinova is a great enthusiast with over 15 years' experience in the application of Natural Language Processing, Artificial Intelligence, IT and machine learning technologies to real world problems.
She is currently a Staff Data Scientist at BP and her role is to develop standards and best practices to accelerate the adoption and implementation of AI enabled solutions, and doing so with the right level of compliance and standards within BP.
Natalia got her PhD from the University of Wolverhampton and worked in various fields such as machine translation, ontologies, information extraction, dialogue systems and chat bots. Natalia is a strong believer that modern technology can transform businesses and our everyday life.
Jasmien César - Senior Counsel Privacy & Data Protection - Artificial Intelligence, Mastercard                
Jasmien César is Senior Counsel of Privacy and Data Protection for Artificial Intelligence at Mastercard with global responsibility for privacy and data protection matters pertaining to Mastercard's AI solutions and uses. Jasmien leads development of Mastercard global strategy and policy for building privacy into the design of AI-powered products, ensuring they are trustworthy and human-centric, and oversees advocacy of Mastercard's privacy position on AI. Before joining Mastercard in 2019, Jasmien spent 5 years as an IT & Data Protection lawyer at the Brussels office of international law firm Bird & Bird.
Jyoti Mishra - Senior Data Scientist (NLP), Peakon, A Workday Company
With around 10 years of experience in tech Industry and most of those years focused on Natural Language Processing (NLP) ranging from but not limited to semantic search, conversational AI, knowledge graphs, ontology development, recommendation engines, Jyoti has worked with companies ranging from very early stage startups to big multinational organisations. Jyoti is a T shaped professional and has worn different hats while solving NLP problems ranging from User Research, Product Management, Roadmap Development, Key Metrics Identification, Data Governance, Data Quality and Integrity, Data Security to implementing latest research papers in NLP domain, productizing cutting edge NLP solutions, working on backend engineering to implement NLP models, DevOps, MLOps, Data Engineering and ML/NLP Engineering. Jyoti has enabled non technical teams and stakeholders to make informed decisions throughout NLP product lifecycle to make efficient use of resources. She has also worked along side Legal, Privacy, Security, Marketing, Competitive Intelligence teams to enhance user privacy and also attain a leading position in the market.
Beatriz Lopez Mencia - User Experience Manager, Vodafone          
Trained as a Telecommunications Engineer and with a PhD in Human Computer Interaction, she has more than 10 years of experience working in the User Experience industry. Previously, Beatriz worked 7 years in Research and Innovation at the Polytechnic University of Madrid. Her research career was focused on Speech Technologies, Voice Interaction Design and Embodied Conversational Agents.
With passion both for technology and user experience, Beatriz advocates for a more human, relevant and inclusive technology industry.
Dr Carmen Martinez, Conversational UX Experience at Flixbus
Dr. Carmen Martinez is a Conversation Analyst and Ethnographer of Communication working in Conversational Artificial Intelligence at FlixBus. As an expert in human-to-human conversation, she contributes to a cross-disciplinary team by automating customer service interactions, modelling both text- and voice-based human-to-machine conversations, and developing visual solutions for graphical and multimodal conversational agents. Carmen holds a PhD in Conversation Analysis and is the author of "Conversar en español: un enfoque desde el Análisis de la Conversación" published by Peter Lang Berlin.
Henrike Mueller - Technical Specialist, Financial Conduct Authority
Dr Henrike Mueller is a Technical Specialist in the Innovation Department at the Financial Conduct Authority (FCA). Henrike has been leading the FCA's external policy approach to machine learning / artificial intelligence (AI) since 2017.
Cortnie Abercrombie - CEO and Founder, AI Truth
Announced as one of "12 Brilliant Women in Artificial Intelligence & Ethics to Watch in 2018" by Medium, "Top 100 Innovators in Data and Analytics in 2018"  by Corinium Intelligence, and one of "10 Big Data Experts to Know" by Information Management, Cortnie Abercrombie advises teams, organizations, venture capitalists, and startups on driving innovation sustained by responsible AI practices. She is also the founder of AI Truth, a nonprofit advocating for ethical and responsible AI systems creation and use. At IBM she pioneered AI solutions for Fortune 500 companies and is world-renowned for establishing Chief Data Officers and data-driven organizations. Her coverage includes Forbes, Inc. Magazine, Medium, CRN, KD Nuggets, The Cube, CEO Forum, Diversity in Action, and Chief Content Officer Magazine.
Tessa Darbyshire - Responsible AI & Data Science Strategy Manager, Elsevier
Tessa specialises in the ethical governance of algorithmic and data intensive systems, considering dimensions such as fairness, accountability, transparency and explainability. She has delivered Responsible AI programs covering governance, training and resource development in scientific publication and health domains, and is part of an international research group which explores how trust is built in digital environments.
Stefania-Catalina Baincescu - Team Lead CAI Romania & Technical Lead, E.ON Software Development  
Catalina Baincescu is Team Lead at CAI Romania & Technical Lead at E.ON Software Development. She is responsible for development of numerous chat and voice assistants internationally at E.ON, starting from simple FAQ bots to complex transactional assistants deployed on different customer-facing channels. Catalina is supporting E.ON business units in dealing with their demand in the most efficient way, discussing and consulting on their systems architecture and how that can be integrated with the platforms that the E.ON group has. Catalina has a degree in Computer Science and has been volunteering to educate children in Romanian school on the basics of computer science field.
Diana Meditz - Director of Advanced Digital Solutions AI/ML, BNY Mellon        
Diana serves as a Business Engagement Lead in the Advanced Solutions team within BNY Mellon and has more than 10 years of experience in the areas of strategy development, strategic initiative execution and technology prioritization.
As a Business Engagement Lead, she is responsible for promoting the use of data science and artificial intelligence capabilities throughout the organization. In this role, she serves as an internal consultant to senior leadership and key stakeholders within the business to uncover business needs and propose solutions utilizing advanced digital solutions that will drive business growth, optimize operational processes, and improve the client experience.
Diana is passionate about developing female talent and is the co-chair of BNY Mellon's Women in AI initiative, which aims to provides women working and interested in AI a forum to connect, learn and build confidence.
Supreet Kaur - Assistant Vice President, Morgan Stanley
Supreet is an AVP at Morgan Stanley. Prior to Morgan Stanley, she was a management consultant at ZS Associates where she automated different workflows and built data driven solutions for fortune 500 clients. She is extremely passionate about technology and AI and hence started her own community called DataBuzz where she engages the audience by sharing the latest AI and Tech trends and also mentors people who want to pivot in this field.
Deena Gergis, Lead Data Scientist at Bayer
Due to Deena believing in the untapped potential in each and every one of us, she develop AI products to automate intelligent processes, offering people more space to unfold their greatest potential. With every AI solution she deploys, someone is given the opportunity to step up to their true potential. Deena is a Lead Data Scientist at Bayer. Having received her MsC in Life Science Informatics at the University of Bonn, Deena worked as a Teaching and Research Assistant before joining Recogizer as a Data Scientist.
Dr. Besa H. Bauta - Chief Data and Analytics Officer, Texas Department of Family and Protective Services
Dr. Bauta has extensive expertise in translational research, evaluation, healthcare data systems and services, and global public health. She was selected by CDO  magazine as a Global Data Power Woman and key influencer in shaping the landscape of business and pioneering the field of data and analytics in 2020 and  21, and as the top 100 Data and Analytics professionals in 2021. Dr. Bauta is a  published author who has written about mental health, non-communicable diseases, and improving health and mental health systems. She has worked both domestically and internationally on health and mental health projects and her current research focuses on optimizing health systems to improve health outcomes, and protection of health information including ethical practices in implementing Artificial/Augmented Intelligence technologies in human services and healthcare.
Robbi Armstrong - VP & Group Product Manager,  KeyBank
As Vice President and Group Product Manager over Conversational AI at KeyBank, Robbi is responsible for leading a cross-functional team of product managers, engineers, designers, data scientists and analyst to develop Conversational AI capabilities across the organization. Robbi and her team are transforming the client experience through the introduction of an omni-channel platform across voice and chat. She has over 20 years' experience leading technology initiatives in the financial sector with a proven track record of driving customer value and business growth. Robbi is passionate about exceeding client expectations by augmenting human interaction with the right technology.
Sherin Mathews - Principal Research Scientist,  U.S. Bank            
Dr. Sherin Mathews is a Principal AI Research Scientist within the Chief Digital Office Innovation team at U,S Bank and is responsible for driving innovative solutions at the intersection of A.I. and financial services and redefining finance with A.I. solutions. Before her role at U.S. Bank, Sherin held research positions at Mcafee, Intel Corporation, and Canon Inc. She has been instrumental in developing next-generation security solutions using computer vision and deep learning techniques to improve and increase the effectiveness of cybersecurity products. Within the Office of the CTO for Intel Security/ McAfee, Sherin pioneered the concept of Explainability, Fairness, Ethics in security. She also developed solutions for detecting ransomware attacks, steganography attacks, deepfakes, and misinformation detection tools.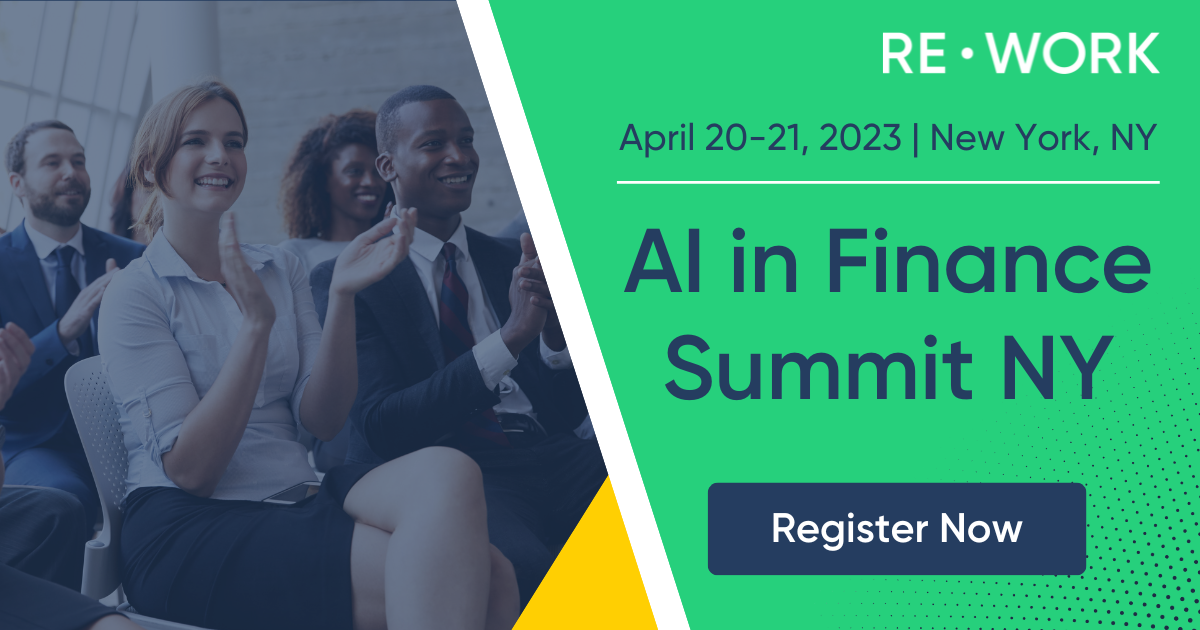 Maria Monzon, Data Scientist and Computer Vision Researcher at BASF
Maria is a Biomedical Engineer with strong focus in Computer Science and Machine Learning after having successfully completed a bachelor in Telecommunication Engineering Bachelor. She has extensive knowledge in: Medical Imaging and Bio-Signal Processing: MRI, EEG, ECG, segmentation, tracking, registration, classification, preprocessing, image analysis. Her key strengths in Artificial Intelligence include: Pattern Recognition (PR), Deep Learning (DL), Computer Vision (CV), Machine Learning (ML), Convolutional Neural Networks (CNN), Transfer Learning, Classification, Regression, Supervised Learning Object Detection.
Katharina Zweig, Professor at University of Kaiserslautern
Prof Dr Katharina Zweig is professor for theoretical computer Science at the TU Kaiserslautern, where she heads the Algorithm Accountability Lab. She has designed a new field of study called Socioinformatics which models and analyses the interaction between software and scoiety. Katharina is a member of a commission on "Artificial Intelligence" that counsels the German Bundestag. She is also counselling the national media authorities, the churches, ministries and parties on the ethics of algorithms. She was awarded multiple times, 2019 she will receive the Communicator-Price of the German National Research Foundation (DFG). In 2019, she also co-founded the startup Trusted AI GmbH to counsel individuals, companies and governments on the ethical application of software.
Amy Booth - Director, Physician Practice Transformation and Performance  Analytics, UHS Hospitals
Highly self-motivated healthcare professional with a strong academic background in applied data science and advanced analytics, Amy has a proven track record of managing successful projects in challenging business environments utilizing problem-solving, organization, and communication skills that have been demonstrated by over twenty years of healthcare experience. Amy is also a Certified Six Sigma Black Belt.
Sravya Tirukkovalur - Senior ML Engineer, Adobe
Sravya works as a Senior Machine Learning Engineer at Adobe, where she is part of the team that develops the Sensei Platform, which enables machine learning capabilities throughout Adobe's product line. The platform is designed to provide consistent and reusable building blocks for Machine learning with a strong emphasis on software engineering. Prior to joining Adobe, Sravya co-founded ImpactAI.org, a non-profit organization that utilizes machine learning to address issues in sectors such as health and disaster recovery. She has experience working in both academic and industrial settings and has expertise in designing data and distributed systems for both machine learning and high-performance computing. Sravya is a strong supporter of open-source software and communities, and previously held the role of Vice President for the Apache Sentry project.
Carolyn Phillips - Senior Staff Machine Learning Scientist, Wayfair
Carolyn Phillips is a Senior Staff Machine Learning Scientist at Wayfair. She specializes in getting machine learning science research deployed at scale into engineering production systems. Carolyn is passionate about building elegant, simple, but pragmatic solutions that make innovating easy. With a PhD in Applied Physics and Scientific Computing from the University of Michigan, Carolyn began her career as a computational scientist at Argonne National Laboratory. She is ready to wax poetically about the self-assembly of icosahedral quasicrystals if asked.
Chathuri Daluwatte, PhD, Head of AI Enablement and MLOps, Sanofi
Scientist and engineering leader with a history of driving transformational impacts with success in the life sciences industry (medical devices,  pharmaceutical, and FDA) with experience in product development and medical research. Chathuri has spent nearly 4 years in a variety of AI and data science roles within Sanofi, prior to which she held several other roles in the healthcare and biotechnology space.
Alishba Imran - Researcher, Berkeley Artificial Intelligence Research  
Alishba Imran is a 19-year-old machine learning developer working on accelerating hardware/automation and energy storage.
Currently, Alishba is managing ML perception and prediction projects at Cruise and has done research at NVIDIA on RL-based simulation. Alongside this, she is publishing a book with O'Reilly on her work. Previously, Alishba led ML research at SJSU/the BLINC lab to reduce the cost of prosthetics from $10,000 to $700 and led neuro-symbolic AI for Sophia the Robot, the world's most human-like robot.Alishba leverages machine learning and hardware with the goal of developing general machine intelligence and DL applications to discover new materials/batteries for climate. Currently she's doing research at Berkeley AI Research Lab. Previously, she was managing a product division at Cruise and working on their AI team to develop novel sequence models for perception and prediction to power their self-driving cars. She was also the co-founder of a venture-backed startup Voltx, a software platform that utilized machine learning and physics simulations to accelerate battery testing and materials discovery for batteries. We piloted our work with the largest battery manufacturers/OEMs and reduced their lab to commercialization process from a few months down to just a few days.
Mary Jane Dykeman, Managing Partner, INQ Law
Mary Jane Dykeman is a managing partner at INQ Law. In addition to data law,  she is a long-standing health lawyer. Her data practice focuses on privacy,  artificial intelligence (AI), cyber preparedness and response, and data governance. She regularly advises on the use and disclosure of identifiable and de-identified data. Mary Jane applies a strategic, risk, and innovation lens to data and emerging technologies. She helps clients identify the data they hold, understand how to use it within the law, and how to innovate responsibly to improve patient care and health system efficiencies. In her health law practice, Mary Jane focuses on clinical and enterprise risk, privacy and information management, health research, governance, and more. She currently acts as VP Legal, Chief Legal/Risk to the Centre for Addiction and Mental Health, home of the Krembil Centre for  Neuroinformatics, and was instrumental in the development of Ontario's health privacy legislation.
Xinyun Chen - Research Scientist, Google Research
Xinyun Chen is a senior research scientist in the Brain team of Google Research. She obtained her Ph.D. in Computer Science from University of California, Berkeley. Her research lies at the intersection of deep learning, programming languages, and security. Her recent research focuses on learning-based program synthesis, neural-symbolic reasoning and trustworthy machine learning. She received the Facebook Fellowship in 2020, and Rising Stars in Machine Learning in 2021. Her work SpreadsheetCoder for spreadsheet formula prediction was integrated into Google Sheets, and her work AlphaCode was featured as the front cover in Science Magazine.
Leslie Errington – VP and Vision AI Practice Lead and VP of Strategic Accounts, Plainsight
Leslie is an award-winning business development tech executive with a diverse  20-year background of repeated success across AI/ML, big data, and scientific publishing disciplines. She is compelled to provide life science and healthcare systems with new innovative approaches to solving difficult problems. Leslie was previously a Startup / Early Stage Consultant for Business Development and  Partnerships, A Founder at VitalAlly, Inc., and Advisor/Board Member for Elevate  By Salon / Aux House.
Kelley Gurley Ph.D., Head of PDT IT Strategy and Ops, Takeda
Kelley has over 20 years in the IT industry experience specializing in Healthcare.  She thrives in environments that are open to innovation and transformation. Kelley has been involved in many spectrums of software development/cloud migrations/product management including but not limited to integrations,  implementations, and solutions for EMR/EHR for portfolios 1B(+). Kelley also has a broad background of experience in re-engineering business processes and technologies supporting the healthcare arena- Acute and Post Acute Care,  Hospice, Dialysis, Laboratory, and Life Sciences.
Doina Precup - Research Team Lead, DeepMind
Doina Precup is a researcher living in Montreal, Canada. She specializes in artificial intelligence. Precup is associate dean of research at the faculty of science at McGill University, Canada research chair in machine learning and a senior fellow at the Canadian Institute for Advanced Research.
Precup conducts fundamental research on reinforcement learning, working in particular on AI applications in areas that have a social impact, such as health care. She's interested in machine decision-making in situations where uncertainty is high.
She is a senior fellow of the Canadian Institute for Advanced Research, fellow of the Association for the Advancement of Artificial Intelligence and she also heads the Montreal office of Deepmind.
Joelle Pineau - Director, Meta AI Research Labs
Joelle Pineau is an Associate Professor and William Dawson Scholar at the School of Computer Science at McGill University, where she co-directs the Reasoning and Learning Lab. She is a core academic member of Mila and a Canada CIFAR AI chairholder. She is also co-Managing Director of Facebook AI Research. She holds a BASC in Engineering from the University of Waterloo, and an MSc and PhD in Robotics from Carnegie Mellon University. Dr. Pineau's research focuses on developing new models and algorithms for planning and learning in complex partially-observable domains. She also works on applying these algorithms to complex problems in robotics, health care, games and conversational agents. She serves on the editorial board of the Journal of Machine Learning Research and is Past-President of the International Machine Learning Society. She is a recipient of NSERC's E.W.R. Steacie Memorial Fellowship (2018), a Fellow of the Association for the Advancement of Artificial Intelligence (AAAI), a Senior Fellow of the Canadian Institute for Advanced Research (CIFAR), a member of the College of New Scholars, Artists and Scientists by the Royal Society of Canada, and a 2019 recipient of the Governor General's Innovation Awards.
Sara Hines – Director of Strategic Healthcare AI Innovation, Humana
Sara is a senior-level professional with the demonstrated ability to lead, innovate,  disrupt, and accelerate strategic concepts to execution with a collaborative,  tenured finesse. She received her Bachelor of Science in Communications from the University of Kentucky. Previously, Sara was the VP of Operations for Prism  Medical Ltd., Vice President of Partner Sales for ZirMed, and Vice President of  Sales for U.S. Voice & Data.
Sharon Shahrokhi Tehrani - Product Manager, Machine Intelligence Retention, CBC
Sharon Shahrokhi Tehrani is a seasoned data and machine learning product leader, dedicated to developing, implementing, and deploying scalable AI & ML algorithms that remarkably impact business. She focuses on data-driven solutions to increase customer engagement and platforms' performance.
She serves as the product manager of CBC's machine intelligence retention team. In detail, she leads a project which aims to partner with digital products and content teams to influence the business decisions around implementation and data-driven solutions. The project's main objective is to deliver data and an ML platform to empower content teams in short-term and long-term content creation, publishing on digital products, and strategic decisions to better serve Canadians with relevant, diverse, and personalized content.
Prior to product leadership, Sharon spent years in data science and engineering at CBC and EQ works. Apply state-of-the-art machine learning, statistics, and data mining in a variety of areas, including audience behavior, audience journeys, and content strategy data science projects.
Sharon earned her BSc and MSc in Electrical Engineering from IAUCTB and Concordia University and a post-graduate certificate in Data Analytics, Big Data, and Predictive Analytics from TMU.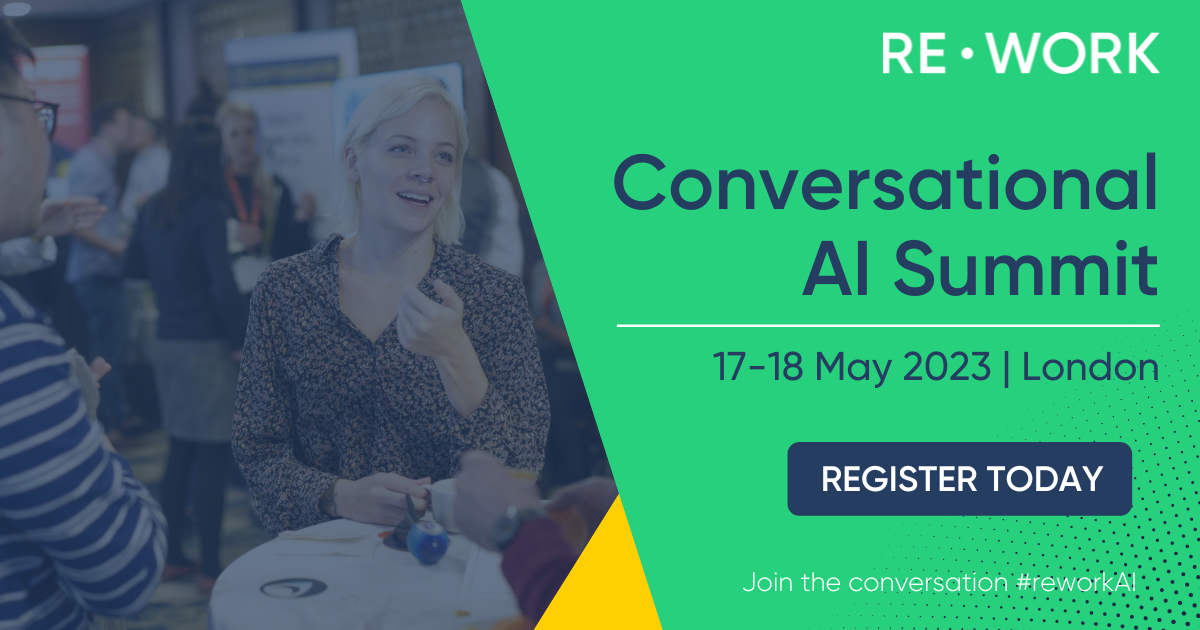 Tatyana Kanzaveli – Founder and CEO, Open Health Network
Tatyana has gone from a programmer to a senior executive at Big 5 to founder and CEO of Open Health Network throughout her 20-year career. She is recognized as a thought leader and mentor for her ability to guide Fortune 500  and startup companies through their business challenges. She received her  Master of Science in Computer Science from Azerbaijan State Oil Academy. She currently sits as a Resident Mentor for 500 Startups and Branson Centre of  Entrepreneurship – Caribbean. Tatyana is also an Advisor for ActivityHero and  CEO for TEDxBayArea in San Francisco.
Hakimeh Purmehdi - Senior Data Scientist, Ericsson
Hakimeh Purmehdi is a senior data scientist at Ericsson Global Artificial Intelligence Accelerator, where leads innovative AI/ML solutions for future wireless communication networks. She received her Ph.D. degree in electrical engineering from the Department of Electrical and Computer Engineering, University of Alberta, Edmonton, AB, Canada. She finished her postdoc in AI and image processing at the Radiology Department, University of Alberta. Before joining Ericsson, she was the co-founder of Corowave, a startup to develop non-contact bio-signal monitoring, and she was with Microsoft Research (MSR) as a research engineer. Her research focus is basically on the intersection of wireless communication (5G and beyond), AI solutions (such as online learning, federated learning, reinforcement learning, deep learning), and biotech.
Vidya Munde-Mueller, Director at Founder Institute
Vidya is very passionate about new technologies like AI, Blockchain, AR/VR, Internet of Things etc. As a Women-AI-Ambassador, she wanted to motivate more women to work in new technologies in order to level the playing field. In her previous roles at Deutsche Telekom as Product Manager and AI-Evangelist, she created awareness about AI and took part in numerous activities and projects to foster it's acceptance within the company. Together with other colleagues, she was responsible to kick-start a cross-unit AI Community with an interdisciplinary team. Vidya's determination to work in AI was born during her stay in the Silicon Valley, where she was responsible as Business Manager to find AI startups for different use cases. It was also during this time that she started working on a private idea (www.givetastic.org) to improve 'Charity and Giving' sector using the power of AI.Givetastic is a smart giving and engagement platform that empowers employees to contribute to social and environmental projects of their choice using the corporate donation budget or CSR budget. This idea won many prizes in the startup competitions in Germany (1st Prize: Startup Award der jungen Wirtschaft, 3rd Prize of 11.000€ at Hannoverimpuls #Startupimpuls competition). Givetastic also received pre-seed funding from one the best known investors in Germany - APX (Axel Springer and Porsche). Furthermore as an enthusiastic Design Thinker, she loves to brainstorm new ideas and implement them in small and agile teams. She have coached many teams on using Design Thinking to improve products and services and offered this service to startups as well. Vidya carries a MBA and Master's degrees in Telecommunications along with an Innovation and Entrepreneurship certificate from Stanford Graduate School of Business. She has sponsored numerous projects and initiatives in the area of ML collaborating with Cummins College of Engg. for Women in Pune. It has been an honor to assist her Alma Mater in the field of AI/ML.
Tina Kluewer, Director AI at K.I.E.Z.
Tina is Director of AI at K.I.E.Z., and is deep tech enthusiast, manager and technical ambassador for the topic of Artificial Intelligence and its implementation in business. Tina is Chairwoman of the Technological Sovereignty Advisory Council of the Federal Ministry of Education and Research, as well as part of the Advisory Council "Junge Digitale Wirtschaft" at BMWK. She supports the German KI Bundesverband (Federal Association for AI, www.ki-verband.de) as leader of the research transfer working group.
Natalia Bailey - Research Manager, FinRegLab
Natalia Bailey is Research Manager at FinRegLab, a nonprofit innovation center that tests new technologies and data to inform public policy and drive the financial sector toward a responsible and inclusive financial marketplace. In her capacity, she will continue to facilitate discussion across key stakeholders in the financial ecosystem on the responsible use of AI/ML in financial services, and delve deeper into how to promote AI/ML solutions for advancing financial inclusion.

Prior to joining FinRegLab, Natalia was a Policy Advisor with the Digital Finance Department at the IIF, where she led the machine learning and data ethics workstreams, helping shape the IIF's strategic agenda and explore key regulatory and policy implications. She conducted research and analysis through surveys on the application of ML by IIF member firms, with a focus on credit risk, anti-money laundering and governance of ML models. Additionally, she identified and created strategies that address implementation challenges and opportunities for the adoption of ML, including examining issues around explainability of ML models, and unfair bias and ethics.

Natalia holds a Master of Public Policy from George Mason University, and a Bachelor's degree in Economics from Hollins University, where she attended as a recipient of a IIE-Fulbright Scholarship.
Jekaterina Novikova - Director of Machine Learning, Winterlight Labs
Jekaterina Novikova is a Director of Machine Learning at Winterlight Labs. Winterlight Labs is a Toronto-based Canadian company that is developing a novel AI-based diagnostic platform that can objectively assess and monitor cognitive health. Jekaterina's work explores artificial intelligence in the context of language understanding, characterizing speaker's cognitive, acoustic and linguistic state, as well as in the context of human-machine interaction. Jekaterina received a PhD in Computer Science in 2015 from the University of Bath, UK. More information on Jekaterina's research can be found at: http://jeknov.tumblr.com
Helene Deschamps Marquis - Partner | Data Privacy and Cyber Security Law, Deloitte Legal
Hélène is a partner and the National Leader of the Data Privacy and Cyber Security Law practice at Deloitte Legal Canada LLP. Hélène and her team provide data breach coaching services and incident response support to clients across Canada on some of the most significant cyber incidents in the country. A dynamic thought-leader, she also advises Canada's leading institutions and their respective boards of directors on significant digital risks, including cybersecurity matters and data management. Hélène's integrated, multidisciplinary approach has gained her recognition as an expert in her field by major cybersecurity rankings, including IDC MarketScape and Forrester Wave. Moreover, she is a frequent speaker in North America and Europe on cyber security and data privacy. In addition, Hélène is recognized by various legal rankings for her expertise in data privacy, cybersecurity and digital law. Currently, Hélène is on the board of ITechLaw where she co-presides their I-WIN (Women's International Network) and she is also the vice-president for their American conferences. Previously, Hélène was Chair of the ITechLaw World Technology Conference in Boston in May 2019
Nataliya Portman -  Senior Data Scientist, Cineplex Digital Media
Nataliya received her Doctoral Degree in Applied Mathematics from the University of Waterloo in 2010, followed by postdoctoral training at the Neurological Institute in Montreal. Following her postdoctoral assignment, she developed a novel approach to brain tissue classification in early childhood brain MRIs using modern Computer Vision pattern recognition and perceptual image quality models. Nataliya has worked in many industries including neuroscience, biotech, the public sector, and various start-up software companies. Throughout her career, she has applied her expertise in Mathematics to develop numerous models including but not limited to machine learning algorithms, computationally efficient algorithms for model validation, and neural networks. She is the co-inventor of "Bid-Assist", a strategy for setting up an initial bidding amount to discourage low bidding behavior, and "AutoVision", a mobile app that allows automatic taking of pictures of vehicle views and damages recognized by an image classifier. Nataliya paved a new way for Data Science in the incentives industry. She developed predictive analytics tools that help channel leaders maximize the return on investment of their channel incentive programs. In January 2021, Nataliya joined the Cineplex Digital Media as a Senior Data Scientist committed to the development of media content recommendation systems.
Frincy Clement -  Women in AI, Ambassador for Canada and Principal Data Scientist, ADP
Frincy is an award-winning Artificial Intelligence leader with business acumen and passionate about giving back to the AI community. She is a community builder and changemaker, with drive and passion for empowering more women to adopt careers in AI. She has over 8 years of diverse experience in Telecom, Information & Technology, Consumer goods and Education sectors. She is a firm believer and practitioner of continuous learning and striving for excellence.

Frincy is the Canadian Ambassador for Women in Artificial Intelligence (WAI), a global community of women AI practitioners, contributing towards increasing the female representation in AI. Frincy brings WAI Canada at the forefront of renewed commitment to AI and diversity in tech by leading many strategic initiatives to inspire, connect, mentor and celebrate women AI professionals.
Maria Abrar - Senior Data Scientist, Reality Labs, Meta
Maria is a data scientist and analytics expert with 14 years' experience in creating insights and customer journeys using predictive and prescriptive models. In the past years, Maria has built and trained a data science team, provide data science consultancies in Pakistan, Ukraine, Bangladesh, Russia, Italy and Canadian markets and provided data science solutions. She has worked closely with marketers, Product Managers and leadership and assist them in utilizing the output of data science in ATL and BTL campaigns, devise future roadmaps and business strategies. Maria has extensive experience in building customer churn prediction models, forecasting customer usage trends and revenue, creating social network maps, developing product recommendation engines and in-depth behavioral segmentation.
Shiyamali Paranirupasingam - Women in AI Toronto City Lead and Founder, L'Amour Pearls
Shiyamali is the Digital Transformation Leader with a decade of experience working with world leading retailers and banks in Canada and the UK. She is a trailblazer and passionate about building community, business, innovative technology, creative projects and social impact work.
Her love for technology, creativity and arts intersected and as a result she founded an international fashion jewelry brand L'Amour Pearls.
Shiyamali is an advocate for women in technology with a focus on cognitive equity, diversity and inclusion, and she was instrumental in launching the first Women in Artificial Intelligence (WAI) Chapter in Toronto.
Shiyamali has founded an online platform "Learn with Shiya'' to empower individuals from all walks of life to build confidence with technology.
She is an advisory partner for Digital Literacy Programs run by Markham Public Library and also delivers workshops on digital literacy around the globe. Her philanthropy efforts involve supporting vulnerable children and women by providing learning and vocational training opportunities.
Paige Dickie - Head of AI, Layer 6
Paige became globally responsible for the end-to-end lifecycle of all use-cases across the bank at TD's Layer 6 AI. Paige has contributed her expertise to benefit society throughout her career, including combating financial crime in her previous role as Senior Manager at Vector Institute, where she worked with Canada's largest financial institutions, consulting companies, regulators and government agencies.
Mehrnaz Shokrollahi - Senior Data Scientist, PureFacts
Mehrnaz Shokrollahi is currently a Senior Data Scientist at PureFacts Financial Solutions where she transforms financial data into reliable Artificial Intelligence. She has developed multiple algorithms and use-cases for the financial institutes like boutique firms. Alongside her work on PureFacts she is a member of the advisory board on Queens University's InQUbate Program, first student-run AI startup incubator. She also holds a position in IEEE Canada with the title of Chair of the IEEE Signal Processing Section Toronto Chapter. Since completing her PhD from Ryerson University in 2015, Mehrnaz has had various positions in different industries including healthcare, manufacturing and mobile app and focused solely on developing AI solutions. She has also authored numerous papers and been awarded the prestigious scholarships including Mitacs Postdoctoral Award.
Sedef Akinli Kocak - Director, Professional Development, Vector Institute
Sedef Akinli Kocak is Director of Professional Development at Vector Institute for artificial intelligence building training programs for Vector sponsors and partners. Prior to this role she was the senior Project Manager and led several multi-industrial participant Applied AI projects. She holds a PhD degree from the Data Science Lab at Ryerson University, Canada and earned master's degrees in both Chemical Engineering and Business of Administration. She worked in data intensive R&D project development and academic industry partnerships in the area of AI/ML at SOSCIP, the Southern Ontario Smart Computing for Innovation Platform. She is also an experienced and accomplished researcher in the area of ICT for sustainability and sustainability design in software intensive systems and a part time Data Science and Analytics lecturer at Ryerson University since 2014. She served as a member of the Compute Ontario Board Advisory Committee and AI program development advisor at the Continuing Education, University of Toronto
Olga Tsubiks - Director of Strategic Analytics and Data Science, RBC
Olga is a Director of Strategic Analytics and Data Science at RBC, where she applies machine learning and automation for capacity planning and optimization. She has been working in data science for over 10 years. Olga brings data to life through machine learning, analytics, and visualization. Outside of her work at RBC, she has worked directly with global organizations such as the UN Environment World Conservation Monitoring Centre, and World Resources Institute, as well as prominent Canadian non-profits such as War Child Canada and Rainbow Railroad on various data science and analytics challenges.
Serena McDonnell - Lead Data Scientist and Quant Researcher, Delphia
Serena is a Lead Data Scientist and quant researcher at Delphia, where she uses machine learning to power the fund's long-short equity market neutral strategy. Passionate about knowledge sharing and continuous learning, Serena co-hosts Deep Random Talks, a podcast which focusses on machine learning, product development, and knowledge management. She is an organizer of AI Socratic Circles (AISC), a highly technical machine learning reading group for industry professionals. As part of AISC, Serena leads a research group that focusses on applying natural language processing and representation learning to recommender systems. Serena holds an M.Sc. in Mathematics from the Hong Kong University of Science and Technology, and a B.S.C. in Mathematics and Biology from McGill University.
Hilary Loustaunau, MBA, Program Director, Augmented Intelligence (Analytics,  Automation, AI, Machine Learning), Cardinal Health
Hilary currently serves as Program Director for Augmented Intelligence. This innovative team manages projects leveraging advanced analytics, automation,  and AI/ML technologies to drive cost savings and create value. As program director,  she will leverage communication skills to promote capabilities and engage stakeholders as well as improve project tracking and change management. A decade of Hilary's career growth was in eCommerce technical marketing where she started as the first product manager for Cardinal Health's pharmaceutical eCommerce site, Order Express. After two promotions within the same division, she became Director of Product Marketing for the $85 billion eCommerce channels as well as exceeded my department's revenue targets for five consecutive years. In 2020 she returned to Cardinal Health to serve as eCommerce Business Process Owner within the Pharmaceutical Modernization  (P-Mod) team. She joined this multi-year SAP implementation project to lead teams through agile processes to deliver excellent customer experience and business value.
Yuanhui Lang, - Director, Data Science and Advanced Analytics, Ontario Teachers' Pension Plan
Yuanhui Lang is a Data Science executive with 18 years' experience in applying data science to solve business problems. She is experienced at building sustainable data infrastructure, designing and implementing data solutions along with building Machine Learning algorithms and implementation.
Asha Mahesh, Senior Director Janssen R&D Data Science Platforms & Privacy, The Janssen Pharmaceutical Companies of Johnson & Johnson
With over 15 years in leading global scale solutions for financial and healthcare industries, Asha is passionate about aligning technology and data-driven solutions to create new business opportunities. She has deep knowledge in  Commercial and R&D Pharmaceuticals delivering services for patients, health care professionals, and strategic customer groups and has successfully developed data science solutions and data platforms with governance, security, privacy, and ethics to enable the optimal implementation of Data Science capabilities. Asha has also established collaborations with healthcare institutions, data providers, and digital health technology organizations to address clinical and scientific questions.
Shingai Manjengwa - Director of Technical Education, Vector Institute
Shingai Manjengwa is the founder and Chief Executive Officer of Fireside Analytics Inc., a data science education solutions company that develops customized programs that teach digital and AI literacy, data science, data privacy, and computer programming. Clients include corporates, governments, non-profits, higher education institutions, and high schools. Data science courses by Fireside Analytics have over 450,000 registered learners on platforms like IBM's CognitiveClass.ai and Coursera.
A data scientist by profession, Shingai is the Technical Education Specialist at the Vector Institute for Artificial Intelligence in Toronto where she translates advanced AI research into educational programming to increase AI capacity and, drive AI adoption and innovation in industry. She also serves on the advisory council for, "Accelerating the adoption of AI in health care," a program by the Michener Institute of Education at UHN and the Vector Institute to build a front-line healthcare workforce with the knowledge, skills, and capabilities to power AI-enabled health practices, organizations, and systems.
Shingai has taught Business Analytics and Big Data Applications at a college level and she is the founder of Fireside Analytics Academy, a program that helps high schools develop and deliver data science education. Shingai's book, 'The Computer and the Cancelled Music Lessons' teaches data science to kids from ages 5 to 12.
Angela Schoellig - Assistant Professor in Robotics, University of Toronto
Angela is a professor at University of Toronto, and has large interests in Robotics, Automation, Machine Learning and AI. She has held an associate professorship in robotics at the University of Toronto since 2020 and at the same time works at the Vector Institute for Artificial Intelligence in Toronto. Angela has received numerous awards, most recently being the Canada CIFAR AI Chair awarded by the Canadian Institute for Advanced Research.
Roxana Sultan - Chief Data Officer and Vice President, Health, Vector Institute
Roxana Sultan is the Chief Data Officer and Vice President, Health at the Vector Institute. She leads Vector's data strategy and its contributions to Ontario's and Canada's health sector. Along with our health team and partners, Roxana drives applications of AI to life sciences, fostering research, health sector and industrial sponsor projects, and initiatives to advance the health space, contributing to short-, medium-, and long-term impact achievements within the Ontario health ecosystem.
Roxana is the former Executive Director of the Provincial Council for Maternal and Child Health, where she led the implementation of evidence-based clinical quality improvement and access initiatives in obstetric, neonatal, and pediatric health services across Ontario.  Her career includes leadership roles with The Hincks-Dellcrest Centre (now "SickKids Centre for Community Mental Health"), the Princess Margaret Cancer Centre in the University Health Network, the Canadian Institutes of Health Research (CIHR), Cancer Care Ontario, and the Hospital for Sick Children.
As an Adjunct Lecturer with the Institute of Health Policy, Management, and Evaluation (IHPME) at the University of Toronto (U of T), Roxana teaches a graduate-level course on intelligent medicine, machine learning, and knowledge representation.  She also serves as the Vice Chair of the Board of the Canadian Cancer Society – Ontario Division.
Sanja Fidler - Associate Professor, University of Toronto/ VP of AI Research, NVIDIA
Sanja is an Associate Professor at University of Toronto, affiliated faculty at the Vector Institute (and was one of the co-founding members) and VP of AI Research at NVIDIA, leading a research lab in Toronto. Prior coming to Toronto, in 2012/2013, she was a Research Assistant Professor at Toyota Technological Institute at Chicago, an academic institute located in the campus of University of Chicago. Her work is in the area of Computer Vision and Machine Learning. Her main research interests are in the intersection of computer vision and graphics, 3D vision, 3D reconstruction and synthesis; and interactive methods for image annotation.
Marsha Meytlis – Head of Data Science and Engineering – Northwell Health
Marsha is an experienced data science executive focused on getting data science projects off the ground, organizational management, and bridging the gap between technology and business strategy. She has 20 years of experience in building machine learning models and bringing them into production. Her projects have spanned various domains including cybersecurity, advertising technology, finance, computer vision, and neuroscience. She received her  Bachelor's Degree from Columbia University and wrote her Ph.D. thesis on  Machine Learning at Mount Sinai Medical School. Previously, Marsha was a Data  Science Lead at JPMorgan Chase & Co., Director of Data Science, Team Lead at  The Weather Channel, and Applied Scientist at Yahoo! In New York.
Raquel Urtasun - Founder & CEO, Professor, University of Toronto, Waabi
Raquel Urtasun is the Founder and CEO of Waabi. She is also a Full Professor in the Department of Computer Science at the University of Toronto and a co-founder of the Vector Institute for AI. From 2017 to 2021 she was the Chief Scientist and Head of R&D at Uber ATG. From 2015-2017 she was a Canada Research Chair in Machine Learning and Computer Vision (from which she resigned to join Uber). Prior to this, she was an Assistant Professor at the Toyota Technological Institute at Chicago (TTIC), an academic computer science institute affiliated with the University of Chicago. She was also a visiting professor at ETH Zurich during the spring semester of 2010. She received her Bachelors degree from Universidad Publica de Navarra in 2000, her Ph.D. degree from the Computer Science department at Ecole Polytechnique Federal de Lausanne (EPFL) in 2006 and did her postdoc at MIT and UC Berkeley. She is a world leading expert in AI for self-driving cars. Her research interests include machine learning, computer vision, robotics, AI and remote sensing. Her lab was selected as an NVIDIA NVAIL lab. She is a recipient of an NSERC EWR Steacie Award, an NVIDIA Pioneers of AI Award, a Ministry of Education and Innovation Early Researcher Award, three Google Faculty Research Awards, an Amazon Faculty Research Award, two NVIDIA Pioneer Research Awards, a Connaught New Researcher Award, a Fallona Family Research Award and two Best Paper Runner up Prize awarded at CVPR in 2013 and 2017 respectively. She was also named Chatelaine 2018 Woman of the year, and 2018 Toronto's top influencers by Adweek magazine.
Sarah Haq, Senior Machine Learning Engineer at Artsy
Sarah is a Senior Machine Learning Engineer at the world's largest online art marketplace, Artsy, and a Lecturer at the Karlsruhe University of Applied Sciences and Leuphana University. She has over ten years of experience working with data and building machine learning models for various startups, from underwear companies to unicorns. She is currently shaping the personalisation strategy at Artsy and building a recommendation engine to connect collectors with artworks they will love.
Claudia Pohlink, Chief Expert Data & Program Manager at Deutsche Bahn
Claudia is currently Chief Expert Data at Deutsche Bahn, where she heads the House of Data and drives forward the Group's central data topics such as Data Governance, Data Management and Data Catalog. Having a background in Data Science, Data Management as well as Innovation Management, Claudia connects business and Data Science aspects of Analytics and Artificial Intelligence (AI). On the side, Claudia is also an active speaker and author, she is committed to the education of children and young people in the field of AI and regularly shares her knowledge at Conferences as well as at colleges/schools. She has been a board member of the AI working group at BITKOM since 2020 and its chair since 2022. In 2019, she was honored as one of the Global Women Leaders in AI.
Aleksandra Kovachev, Data Science Manager at Delivery Hero
Aleksandra did her PhD in the area of complex networks with the goal of knowledge extraction by combining multiple data sources and diverse algorithms. She has passion in bioinformatics and improving health trough food and nutrition data. Currently she works as ML Engineer for the global food delivery service, Delivery Hero.
Kapila Monga, Head of Data Science, Bon Secours Mercy Health
Kapila is the Head of Data Science and Intelligent Process Automation at Bon Secours Mercy Health and has over 15+ years of experience in designing and delivering end-to-end data science and machine learning solutions. In her role at BSMH she is responsible for ensuring data science value realization in the $ 11  BN pro forma operating revenue / 50 hospital chain health system. Prior to Bon Secours Mercy Health, Kapila was leading the Data Science and Machine  Learning solutions for Healthcare across NA for Cognizant Technology  Solutions. She has worked with Health insurance companies and provider systems across the US to partner with them on their journey of AI and Data science value realization. Kapila writes for the Journal of AHIMA on topics related to  Healthcare AI/ML and is passionate about using Digital technologies to Care for  Caregivers.
Anna Goldenberg - Senior Scientist in Genetics and Genome Biology, SickKids
Dr. Goldenberg is a Senior Scientist in Genetics and Genome Biology program at SickKids Research Institute, in 2018 she was appointed as the first Varma Family Chair in Biomedical Informatics and Artificial Intelligence. She is also an Associate Professor in the Department of Computer Science at the University of Toronto, faculty member and an Associate Research Director, Health at Vector Institute and a fellow and AI Chair at the Canadian Institute for Advanced Research (CIFAR), Child and Brain Development group. Dr. Goldenberg trained in machine learning at Carnegie Mellon University, with a post-doctoral focus in computational biology and medicine. The current focus of her lab is on developing machine learning methods that capture heterogeneity and identify disease mechanisms in complex human diseases as well as developing risk prediction and early warning clinical systems. Dr Goldenberg is a recipient of the Early Researcher Award from the Ministry of Research and Innovation. She is strongly committed to creating responsible AI to benefit patients across a variety of conditions.
Foteini Agrafioti - Head, Borealis AI, Borealis AI
Dr. Agrafioti is the Chief Science Officer at RBC and Head of Borealis AI. She is responsible for RBC's intellectual property portfolio in the fields of artificial intelligence and machine learning. She serves as co-chair of the Advisory Council on Artificial Intelligence, advising the federal government on how to build on Canada's strengths and global leadership in AI.
Prior to joining Borealis AI, Foteini founded and served as Chief Technology Officer at Nymi, a biometrics security company and maker of the Nymi wristband. Foteini is the inventor of HeartID, the first biometric technology to authenticate users based on their unique cardiac rhythms. She is a TED speaker and serves on the editorial review boards of several scientific journals. Foteini was named "Inventor of the Year" in 2012 at the University of Toronto where she received a Doctorate in Electrical and Computer Engineering and was named one of Canada's "Top 40 Under 40" for 2017.
Aida Ehyaei Kavara – Senior Machine Learning Engineer, athenahealth
Aida is a Senior Machine Learning Engineer with several years of experience in  Deep Learning, Machine Learning, Data Processing, Modeling, Statistical Analysis,  Data Visualization, and Software Engineering. She graduated from the Isfahan  University of Technology with a Bachelor of Science in Electrical Engineering and a Master of Science in Electrical Engineering and Networking Communications.  She always received a Master of Science in Computer Engineering from Northeastern University. She was previously an Applied Machine Learning & Artificial Intelligence Scientist II at Kaleido Biosciences and a Data Scientist for Macmillan Learning in Boston, Massachusetts.
Gillian Hadifeld - Director, Schwartz Reisman Institute for Technology and Society, University of Toronto
Gillian Hadfield is the inaugural Schwartz Reisman Chair in Technology and Society, Professor of Law, and Professor of Strategic Management. She is also Director of the Schwartz Reisman Institute for Technology and Society. Her research is focused on innovative design for legal and dispute resolution systems in advanced and developing market economies; governance for artificial intelligence (AI); the markets for law, lawyers, and dispute resolution; and contract law and theory. She teaches Contracts; Problems in Legal Design; Legal Design Lab, and Responsible AI.
Prior to rejoining the University of Toronto in 2018, Professor Hadfield was the Richard L. and Antoinette Schamoi Kirtland Professor of Law and Professor of Economics at the University of Southern California from 2001 to 2018.  She began her teaching career at the University of California Berkeley and was previously on the University of Toronto Faculty of Law from 1995-2000. Her book Rules for a Flat World: Why Humans Invented Law and How to Reinvent It for a Complex Global Economy was published by Oxford University Press in 2017.
Professor Hadfield is a Senior Policy Advisor for OpenAI in San Francisco, and an advisor to courts and several organizations and technology companies engaged in innovating new ways to make law and policy smarter, more accessible, and more responsive to technology and artificial intelligence, including the Hague Institute for Innovation of Law, LegalZoom, and Responsive Law. She was a member of the World Economic Forum's Future Council for Agile Governance and co-curated their Transformation Map for Justice and Legal Infrastructure; she previously served on the Forum's Future Council for Technology, Values and Policy and Global Agenda Council for Justice; and was a member of the American Bar Association's Commission on the Future of Legal Education, and the Dubai Courts of the Future Forum.
Anemone Kasasbeh, Data Scientist, United Health Services Hospitals
Anemone is currently working as a Data Scientist at United Health Services  Hospitals, which is the largest and most comprehensive provider of healthcare services in upstate New York's Southern Tier. Anemone is also a Ph.D. Candidate at the State University of New York at Binghamton in the Systems Science and Industrial  Engineering Department. Her expertise is in advanced data analytics with a focus on healthcare systems. Anemone's current professional focus is improving healthcare using big data, prediction modeling, simulation, and machine learning to help deliver a better patient experience. Anemone is passionate about using data science in both academia and industry. She has published several peer-reviewed research papers in healthcare and data science.
Raj Nimmagadda, Global Head R&D Data Office, Data and Data Sciences, Sanofi
Raj Nimmagadda is the Global Head R&D Data Office at Sanofi, leading the data and digital transformation journey by establishing data strategy and data governance framework, data policies, and procedures. Prior to this, she worked at Novartis where she was responsible for Central Operational Services in leading the implementation of transformative technology solutions,  and the development of Clinical Data and Data Analytics Strategy. Prior to this role, Raj spent several years at BioClinica (Formerly Core Lab Partners Inc.) and J&J in leadership roles of increasing responsibility in Clinical technology, Clinical data management, and Submissions. She holds an MBA in Strategy and Leadership  (NYU Stern School of Business) and Masters in Computers (Osmania university).
Ellie Norris, Innovation Chapter Lead for Clinical & Real-World Evidence Generation (CRWEG) Application Engineering, Merck
Ellie D. Norris is the Innovation Chapter Lead for Clinical & Real-World Evidence  Generation (CRWEG) Application Engineering at Merck with a current focus on natural language processing (NLP) use cases. She has 20 years of professional experience in scientific R&D and information technology and is passionate about exploring and implementing experimental technologies and problem-solving methods. She also serves as a co-lead of Aggregate Intellect's NLP Working Group and a co-organizer for the NYC Chapter of Women in Machine Learning and Data  Science (WiMLDS). Ellie previously earned a bachelor's degree in Biochemistry from Virginia Tech and a master's degree in Bioinformatics from the University of  Manchester in the United Kingdom.
Samantha Edds, Senior Data Scientist at YELP
Sam Edds is a passionate leader with a successful track record in using statistics and data modeling to help organisations uncover insights and tell a story to grow their business. Her unique background spanning corporation, start-up, and non-profit settings has shown me the importance of supporting the people, products, and places that make up a community. As a Statistician with roots in International Studies and Development, she firmly believes in harnessing the power of big data to improve the livelihood of all through making more informed, data-driven decisions. While there is more analysis than ever before in the world, something endlessly important to business success, and which remains her focus, is using big data to tell a story and a vision all can grasp. She loves designing and building models to solve problems, and thrives on using her analysis to create a story that all clients (data focused or otherwise) can understand.
Carolyn J. Pfeiffer, Director- Data Governance & Privacy, The Janssen  Pharmaceutical Companies of Johnson & Johnson
Carolyn has over 20 years of experience in the Pharmaceutical Industry. She has an established track record of leading security functions comprising of 3rd party risk management, cloud, and SaaS offerings including compliance. This risk management supported the delivery of 15 billion dollars in revenue for a world leader in life sciences. Among her many achievements, she oversaw security and risk reviews for over 250 systems ensuring standards, policies, and guidance were followed and maintained and oversaw innovative clinical digital trials working closely with the legal, regulatory, and business to ensure patient safety was first and worked side by side with key global key stakeholders and leadership teams to evaluate pragmatic solutions for security and risk. She earned her Bachelor of  Business Administration from Temple University and Master of Education degree from Arcadia University.
Shravanthi Sridhar - Data Science Partner - Commonwealth Care Alliance
Experienced Data Scientist, specializing in machine learning and optimization with domain knowledge in healthcare. Proficient solutions architect experienced in translating clinician needs into data products using RWD to create algorithms that compress simple actionable insights. Skilled at designing analytics tools that aggregate member-level data across multiple EHRs. Population health informatics enthusiast with intuitive knowledge of connecting data at the population level to help aid insightful modeling. Adept in project architecture, solutions building & end product delivery. I'm inspired to spread awareness about the richness of clinical data available and motivate people to use them for good.
Uma Sridharan, Senior Director, Data Analytics, Becton Dickinson
Prior to joining BD, she served in numerous data and analytics leadership roles at Cytiva and GE including Digital Strategy leader for the Cytiva business. During her 20+ years of experience, Uma has progressed through global roles in multiple functions and locations and managed critical product launches and delivery of new data engineering capabilities. Uma is known for her innovative and results-oriented approach and leads a global team. Uma also supports and mentors young engineers through the Asian Associate Resource Group as well as STEM women engineers. Uma received her executive MBA from Columbia  Business School and an electrical engineering degree from the National Institute of  Technology, Suratkal, India.
Sage Withman, Director, AI & Clinical Collaborations, GE Healthcare
Sage Witham is a Director of AI and Clinical Collaboration research programs at  GE Healthcare. Sage is based in Boston and is responsible for the management of AI research and product development activities that help GEHC and research collaborators globally. She works with partnering organizations and provides the conduit into GEHCs product development teams to ensure joint objectives are achieved in a timely and efficient manner. Sage holds a Bachelor's in Business  Administration from Northeastern University. She has been with GE for over 7  years, spending time in multiple GE businesses working in cross-functional project management roles to support business needs.
Verena Hafner, Professor of Adaptive Systems at Humboldt – Universitat zu Berlin
Verena is a Professor of Adaptive Systems at Universtitat zu Berlin. She is a keen researcher in Computer Science, AI and Robotics. Throughout her career, Verena has enhanced her skills in a number of fields including in Robotics, AI, Machine Learning, Data Analysis and much more.
Angela Schoellig, Professor for AI at Humboldt University
Angela is a professor of AI at Humboldt University, and has large interests in Robotics, Automation, Machine Learning and AI. She has held an associate professorship in robotics at the University of Toronto since 2020 and at the same time works at the Vector Institute for Artificial Intelligence in Toronto. Angela has received numerous awards, most recently being the Canada CIFAR AI Chair awarded by the Canadian Institute for Advanced Research.
Pracheta Sahoo (Ph.D.) – Machine Learning Engineer, The Public Health  Company
Pracheta is a Ph.D. graduate from the University of Texas at Dallas. She received her Master's Degree in Mathematics and Computer Science at the Indian Institute of  Technology, Patna. Her specialty is in Artificial Intelligence, Machine Learning,  and Natural Language Processing. She is currently employing deep learning in drug classification and drug discovery domains. Pracheta previously was a  Machine Learning Engineer III for PlayStation in San Francisco.
Isha Verma, Machine Learning Scientist, Small Molecule Drug Discovery, Bristol Myers Squibb
Isha is well versed in the AI for pharma space, having served in several roles at  Merck prior to joining her current role at BMS. She holds an MS in Computer  Science from the University of California, Los Angeles, and a BS in Computational  Biomedical Engineering from The University of Texas at Austin.
Margot Yann, Ph.D., Director, Advanced Analytics, Tenet Healthcare
Margot is a trained computer scientist with a wide background and expertise in Artificial Intelligence, Machine Learning, and computing in healthcare, with hands-on big-data experience in Electronic Health Records, Computer Vision, and Natural Language Processing in hospitals, urgent care, government agency, and corporate settings. She has  experience managing data scientists & software engineers applying cutting-edge deep learning research from the ground up to achieve practical goals, to deliver scalable products for data science projects on time & within budget.
Maria-Liisa Bruckert, Co-Founder & Co-CEO at SQIN
Maria-Liisa is currently the Co-CEO of SQIN, which she also co-founded alongside Martin. SQIN is a unique AI based skin coaching app, supporting users in terms of skin health and well-being. She has previously worked for a number of companies including Seimens, and is currently an Advisor at Chargd and the Board Chair Germany at TiE Women. Maria-Liisa has won a number of awards associated with SQIN including the EXPO 2020 – StartUp Audience Prize and the Google Play Best of 2020 Award.
Julia Bosch, Co-Founder & CEO at Outfittery
Julia is the current CEO and Co-Founder at Outfittery, which she founded over 10 years ago alongside Anna Alex. Today, Outfittery is the market leader in online personal shopping and they serve over one million customers across nine European markets. Julia has been received a number of honors and awards, including Europe's Top 50 Women in Tech, Top 50 Female Entrepreneurs in Germany, Top 50: Europe's Most Influential Women in the Start-Up and Venture capital Space, and this is just to name a few.
Gyri Reiersen, Co-Founder & CTO at Tanso
As the current CTO at Tanso, Gyri is keen to mitigate climate change. Tanso leverage the power of data and machine learning to help industrial manufacturing companies transition towards a lower carbon economy. As an active member of the Global Shapers, an initiative for young leaders, and other organisations, she has launched multiple initiatives to empower founders to tackle climate change, increase diversity in tech, and break the stigma around mental health.
Maria Meier, Co-Founder & CTO at Phantasma
Maria is the CTO at Phantasma, which she also Co-Founded. Through her work, Maria is working towards enabling the safe interaction between self-driving cars and vulnerable road users. Maria has aimed to promote technology and adoption if AI in Germany throughout her career. Maria has gained a number of certifications and licenses, enhancing her skills in fields such as Machine Learning and Big Data.
Dzhuliana Nikolova, Co-Founder & CTO at OneUpOneDown
Dzhuliana's primary focus and strengths are education and self-development which is how she ended up being a Co-founder and CTO at OneUpOneDown - a highly scalable AI mentor matching platform and framework that connects women worldwide with their perfect match.
Claire Novorol, Co-Founder & CMO at Ada Health
Claire is Co-founder and Chief Medical Officer of Ada, the first and only closed feedback loop, AI-powered, global consumer healthcare platform. She is also the founder of Doctorpreneurs, a professional network for doctors involved in startups and healthcare technology. She is based in London and travels frequently to Berlin. Claire has been recognised in Europe's Top 50 Women in Tech.
Kapila Monga, Head of Data Science, Bon Secours Mercy Health
Kapila is the Head of Data Science and Intelligent Process Automation at Bon Secours Mercy Health and has over 16+ years of experience in designing and delivering end-to-end data science and machine learning solutions. In her role at BSMH she is responsible for ensuring data science value realization in the $ 11 BN pro forma operating revenue / 50 hospital chain health system. Prior to Bon Secours Mercy Health, Kapila was leading the Data Science and Machine Learning solutions for Healthcare across NA for Cognizant Technology Solutions. She has worked with Health insurance companies and provider systems across the US to partner with them on their journey of AI and Data science value realization. Kapila writes for the Journal of AHIMA on topics related to Healthcare AI/ML and is passionate about using Digital technologies to Care for Caregivers.
---
Are we missing someone that should be on the list? You can submit your leading women in AI here!
Interested in reading more leading women in AI?
You can see our Top Women in AI lists for Healthcare, Germany, the UK, 30 under 30, USA, Canada, FinTech, New York, San Francisco, and more here.