Diversity in AI is non-negotiable. Not only from the perspective of providing equal opportunities to the workforce, but to help prevent skewed and biased machine learning algorithms from being rolled out to the general public. In the UK, the government has made AI and data science one of the four pillars of its Industrial Strategy, demonstrating the impact it's going to have on building a Britain fit for the future. 'The office, working with the AI Council, will lead work to increase awareness of the advantages of advanced data analytic technologies and promote greater diversity in the AI workforce.' As a female led company, RE•WORK has been supporting women working in AI for several years through Dinners, networking events, the Women in AI Podcast, blogs and more.
We also reached out to some of our network of AI experts who recommended some of their top picks for this list.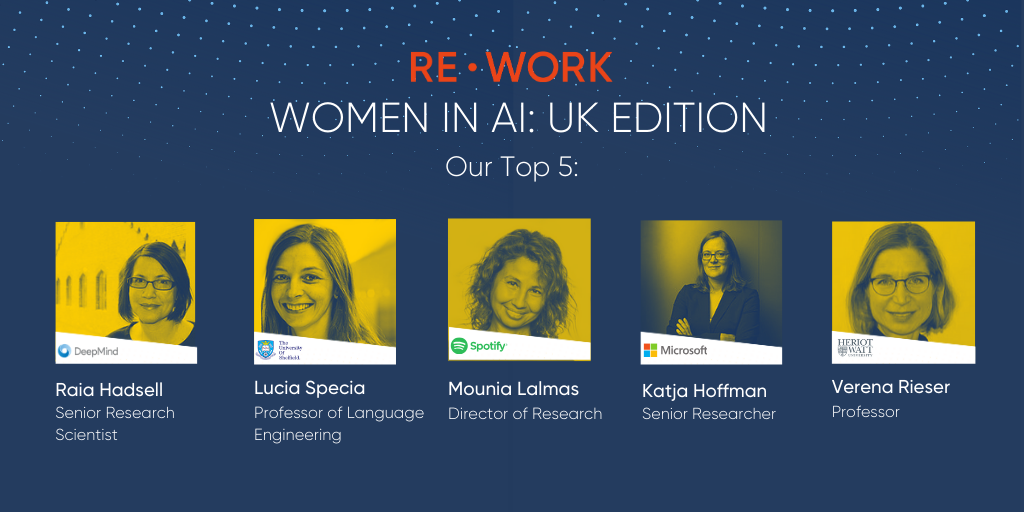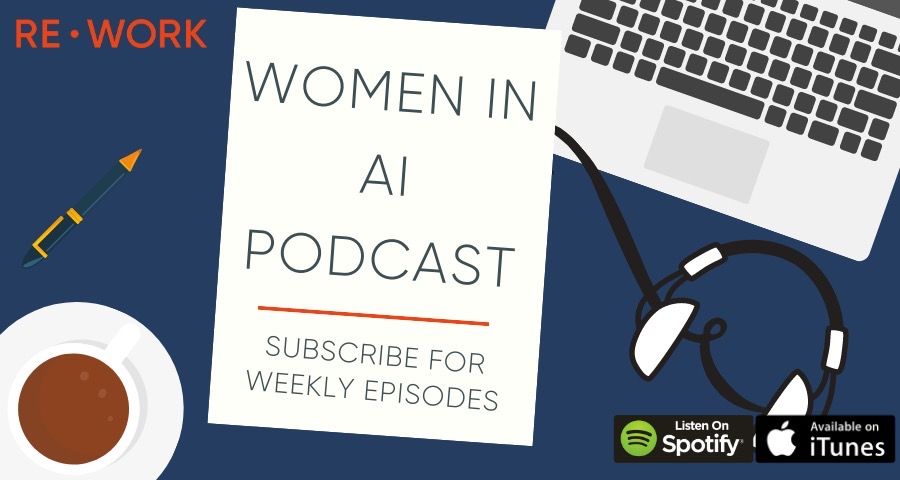 Silvia received a Diploma di Laurea in Mathematics from University of Bologna and a PhD in Machine Learning from École Polytechnique Fédérale de Lausanne (IDIAP Research Institute). Before joining DeepMind she worked in the Empirical Inference Department at the Max-Planck Institute for Intelligent Systems (Prof. Dr. Bernhard Schölkopf), in the Machine Intelligence and Perception Group at Microsoft Research Cambridge (Prof. Christopher Bishop) and the Statistical Laboratory, University of Cambridge (Prof. Philip Dawid).
On top of RE•WORK's Women in AI Events, we also have a weekly podcast series to further support diversity within the industry. We speak to the leading female minds in AI including CEOs, CTOs, Data Scientists and Industry Professionals from Facebook, McGill University, LinkedIn and many more. If you want to hear from influential women who are helping with the progression of AI and discuss an array of topics then listen here.