Retailers are increasingly finding commercial success in using AI to dictate their pricing strategy.
The complexity of pricing can be a large issue for retailers. Between shifts in consumer behavior to worldwide disruptions like the Covid-19 pandemic, and the need to approach pricing differently depending on locational factors, there is plenty of room for improvement. AI has a large role to play in simplifying the complications that arise in pricing.
Here are just a number of the ways in which this is currently happening amongst the retail industry's top players:
Responding to the Market
AI-powered pricing software is able to use the vast quantities of data it ingests about consumers to draw actionable insights. By analysing the market, how consumers behave, and current trends, businesses are able to set appropriate prices for their products by predicting demand and the many factors that impact it.
Price is often time-sensitive and affected by anything from how new a product is to seasonal demand and the weather, so being able to automate the process of data collection and interpretation is paramount to retailers in 2022.
AI also allows retailers to take a granular approach in pricing by understanding price according to location, the product on offer, and whether items are purchased online or offline, among other factors. AI ultimately lets retailers take an approach that is not just 'one size fits all', with different storefronts and retail mediums needing differing pricing strategies.
Customer Behavior and Continuous Adjustment
Customer behavior can be seen through many angles, and AI enables retailers to keep an eye on each of these so that their prices can be accurate and fair reflections of consumer preference. From real-time sentiment analysis to the impact of promotions and marketing, AI empowers retailers to always keep on top of how consumers act and what precisely they want.
Since customer data is continuous, AI also helps retailers respond dynamically with pricing. Whether there are supply-side shocks or locational factors that impact demand, the use of AI lets retailers constantly adjust their prices when needed. Taxi companies like Uber, Bolt, and Lyft have already used this to great effect.
Promotions and New Pricing
Being able to have a model that understands how customer behavior responds to price fluctuations, retailers are also able to gauge the potential effectiveness of promotion campaigns and sales events. This can be used to tell, for instance, what profitability would arise from discounting a clothes range by 10 percent.
Being able to do this not only lets businesses enact the most optimal, profitable sales events, but it also lets them structure promotions on a more informed basis. Using predictive models to understand what is effective might open up new opportunities a business could not have previously anticipated.
Faster and Better
Besides AI algorithms being both accurate and informative about consumer behavior, one of their largest benefits to businesses, especially in the retail industry, is the speed with which they return information. AI can not only be used to find the best pricing solutions, but also do it in record time. With the decision-making process expedited, businesses can allocate resources elsewhere and reprioritise accordingly.
In Summary
Using AI to optimise pricing not only simplifies an arduous process for retailers, but also entirely automates it so that their resources and time can be allocated elsewhere. AI enables pricing to be dynamic and continuously adjusted. This is done by keeping track of the numerous important data points for consumer behavior that businesses would otherwise struggle to keep a finger on.
Though AI adoption in retail is continuing to grow, the market remains constantly eager for disruptive new solutions that can help businesses get the best out of their time and money. Pricing is just one aspect of how AI has been used by retailers to maximize their profits and give the best possible service to consumers.
Interested in learning more?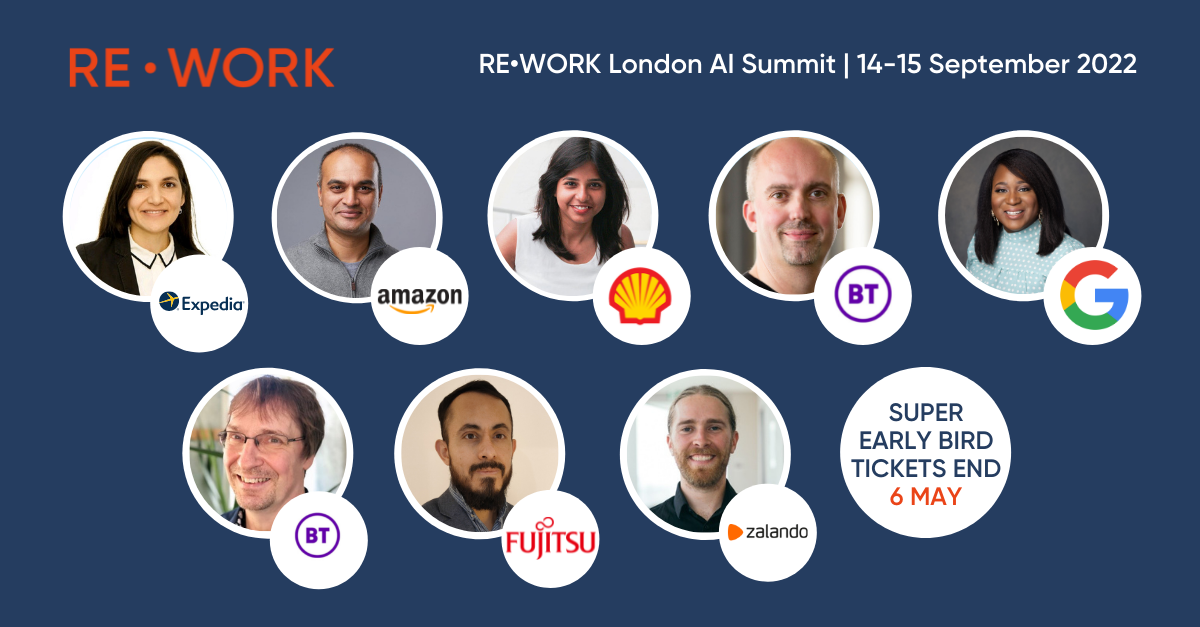 Join us at the AI in Retail Summit to learn more from industry experts like Calvin Seward, Research Scientist at Zalando, who will be delivering a presentation exploring how reinforcement learning has been used to solve challenges in product recommendations.
The AI in Retail summit is part of the RE•WORK London AI Summit which also features the Deep Learning and Conversational AI summits.
Expert speakers you can expect to hear from include:
Detlef Naugh - Head of AI & Data Science, BT
Ira Ktena - Senior Research Engineer, DeepMind
Toju Duke - Responsible AI Program Lead, Google
Emmanuel Ferreyra Olivares - Principal Researcher, Fujitsu Research
Huma Lodi - Senior Machine Learning Engineer, Sky
Siva Chamarti - Head of ML Engineering, Shell
Claire Lebarz - Head of Guest Data Science, Airbnb
Clara Castellanos Lopez - Lead Machine Learning Scientist, Expedia
Juwel Rana - Head Of Analytics, Varner
Siffi Singh - Applied Scientist, Amazon
& many more...
Attendees can join sessions across all 3 tracks with just one ticket. Super Early Bird Passes end on Friday 6 May so for the cheapest rates possible book your place here.
For more information contact [email protected].