Women continue to be underrepresented in STEM fields, in fact, a recent study suggested that women still only make up a quarter of all keynote speakers when it comes to tech conferences, with only a 4% increase in representation both in an attendee and speaker format over the past three years. Since being founded in 2013 it has been part of our mission at RE•WORK to support the advancement of women disrupting their industries with Artificial Intelligence (AI), both at our summits and through the Women in AI dinner series, which we hosted in Boston this evening.
Bringing together some of the brightest female minds in AI, the dinner welcomed attendees from various countries, representing a variety of industries, including, but not limited to, financial services, automotive and engineering, consumer goods, healthcare and more. The evening kicked off with a champagne reception in downtown Boston, during which, attendees discussed their work and the challenges they are currently facing, setting the tone for discussions and connections to come.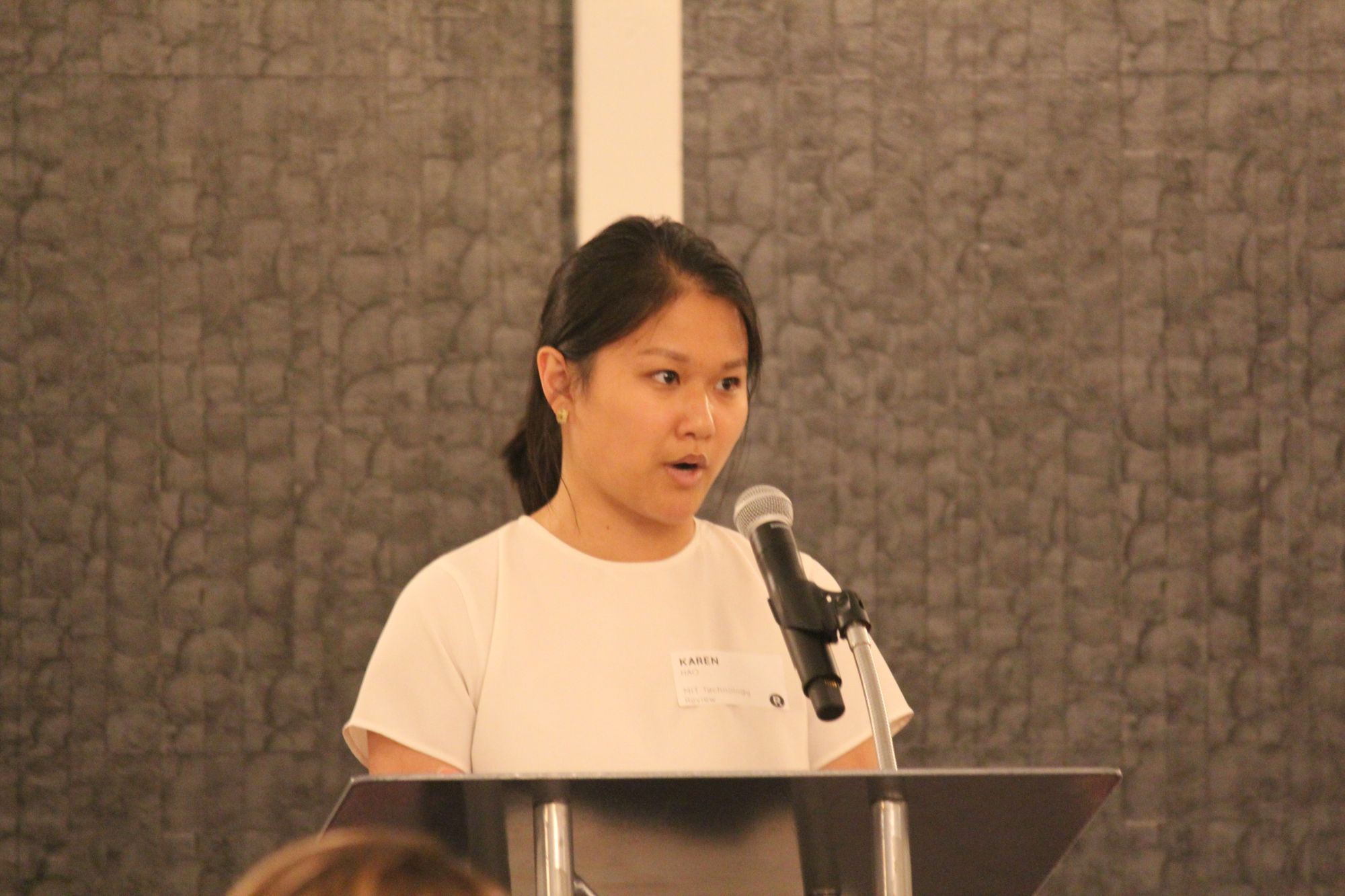 Our compère for the evening, Karen Hao, AI Reporter from MIT Tech Review, welcomed guests to the Courtyard by detailing the current cross-industry landscape in AI, with particular focus on the ethical changes seen over the past twelve months. Karen suggested that technologists are becoming increasingly more grounded in their approaches to Deep Learning, then going on to suggest that although the hype around AI is very real, we are no longer treating it as though it is a kind of magic:
"We are currently at a very unique point in history in regard to AI and it is really great to have speakers present tonight whom are at the cutting edge of research and business applications."
With the current industry climate covered, Anyi Wang, Senior Machine Learning Engineer at TripAdvisor took to the podium to discuss her role in the multiple modelling projects currently underway at the world's largest travel site. Anyi began her presentation by referencing a common problem faced in business, in that many have built and implement an increasing number of complicated models, without fully understanding their capabilities.
"It is now imperative that we step back and talk about how best to use each model."
Anyi then went on to discuss some of the finer intricacies of her role, citing bias as a key challenge which TripAdvisor are currently working to overcome:
"Something as simple as a photo can create a lot of issues in regard to consumer bias, which in turn has a direct effect on conversion rates for the listed hotels. You can have a hotel with 300 rooms which will outrank another BnB of equal quality with 2 rooms purely due to size, making it difficult for businesses to compete."
Anyi went on to suggest that some of the initial bias can be evened out through consumer feedback, but also recognised the time sensitive nature of solving this issue.
With starters finished, attendees rotated seats to allow new connections to form, and it was great to hear some exciting discussions about collaborations on emerging projects. Once attendees had taken their new seats, Alison O'Connor, Senior Data Scientist at dinner sponsor QuantumBlack, addressed the room. Alison stressed the importance of analytics in the construction of accurate models for both static and/or dynamic environments, which, in turn, then highlights increases in product uptime across the board. Alison's advanced knowledge of predictive analytics was showcased throughout her talk with business case examples:
"We recently worked with a leading manufacturer, who I won't name, but they had a consistent  default in their product, leading to regular test failures. The route cause of this, dampness, would have been left undetected for some time were it not for the model use."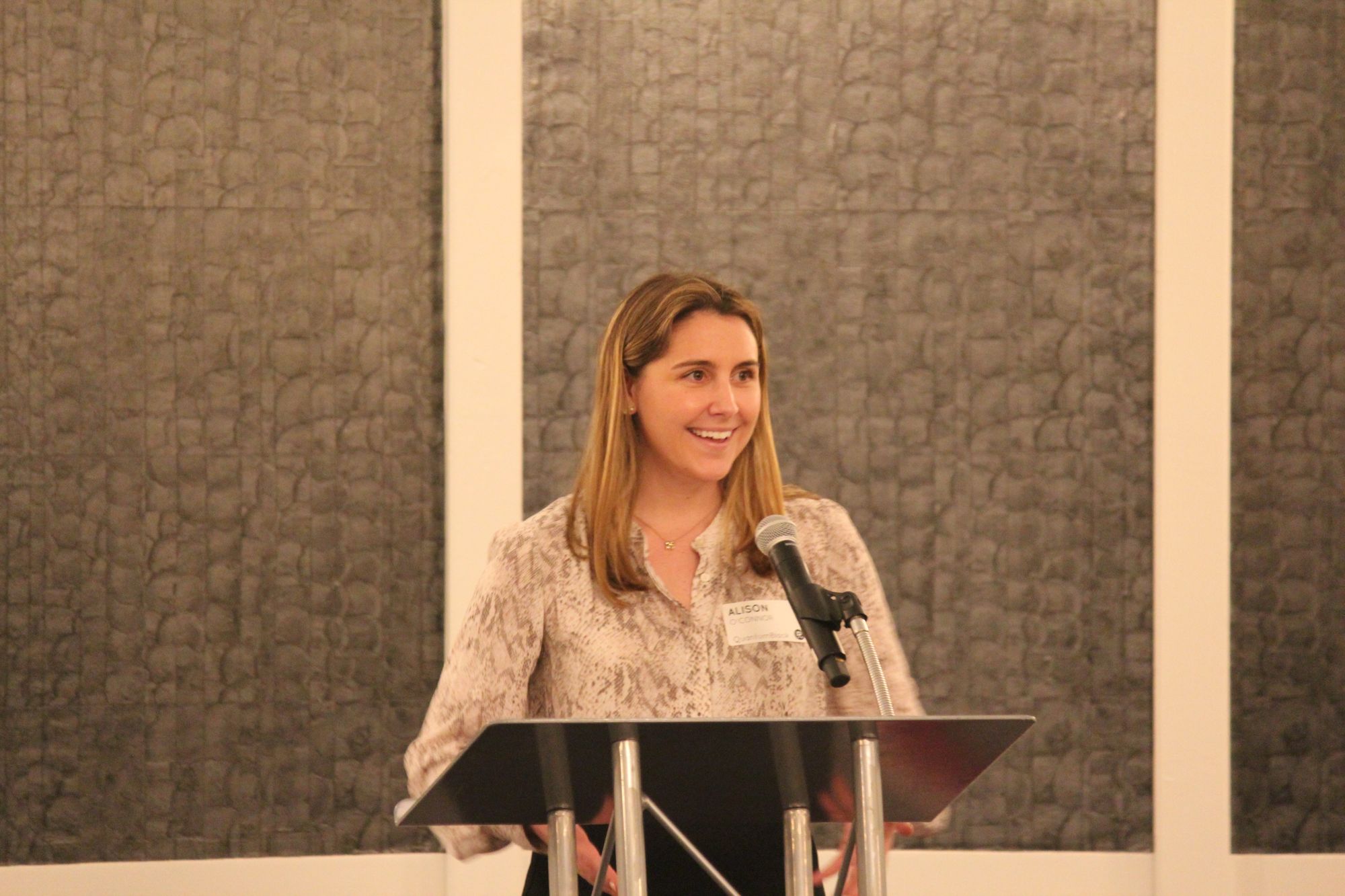 "We built two tools that have been successful. The first was used to detect problems as they arose, scanning millions of issues to find anomalies in data and the second to regulate those which are repeatedly happening."
Once the main course had been finished and cleared, it was time for the final presentation of the evening. Pallavi Baljkar, Software Engineer at Google Brain explained in great detail some of the major challenges faced in her work, with a specific focus on solving, identifying and quantifying bias in datasets.
"Everyone uses machine learning whether it is a search engine, a loan application or a job application etc. Given how prevalent these systems are in all of our lives, it is imperative that they work well"
Pallavi then went on to discuss the effect of negative and bias feedback loops on human behaviour:
"Let's say you applied for a credit card and got rejected the first time, so you then opened more credit lines to improve your score for a second application. The negative feedback loops have not only made a decision to reject your application, but have also changed your behaviour. The same can be seen with voice recognition software, with users sometimes adapting their speech to be better understood."
Pallavi also highlighted the importance of understanding the issues that you wish to solve, suggesting that machine learning models, whilst extremely useful, must be broken down on a granular level to focus on specific problems.
Whilst the close of Pallavi's talk saw the end of our programme, dinner attendees continued to network and exchange business cards, with some organising to meet again at the Deep Learning Summit and Deep Learning in Healthcare Summit later this week.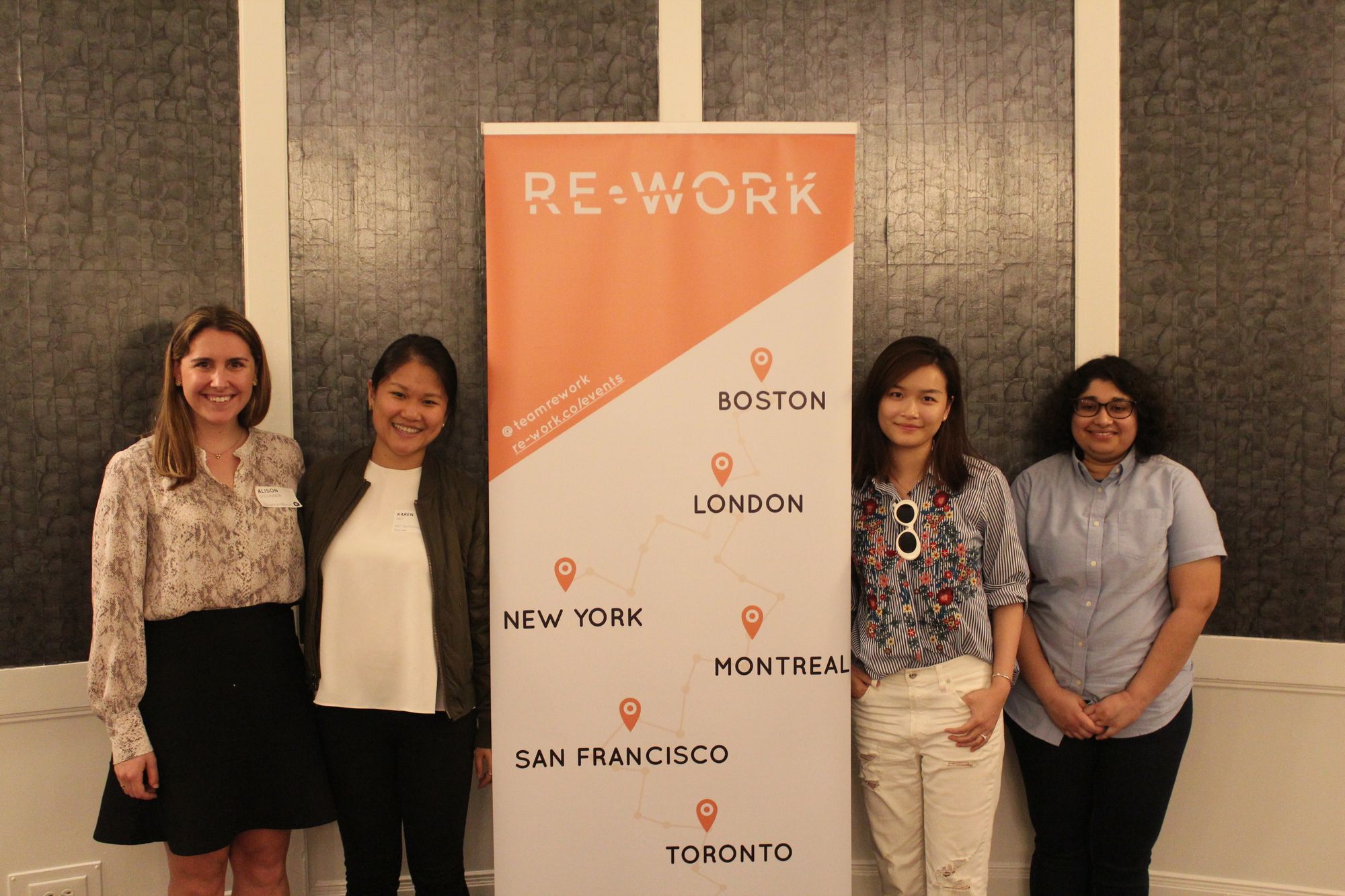 Interested in discovering the latest theoretical advancements and application methods in Deep Learning? With limited passes remaining, make sure to secure your pass for both tracks taking place on Thursday and Friday this week. To see the full agenda and list of speakers for both tracks, click here!