The Deep Learning Summit and the Responsible AI Summit are coming to Montreal this October 24 - 25, where expert speakers from the likes of Google Brain, DeepMind, Facebook AI Research, and Uber ATG will share their most cutting edge work in both the latest technological research advancements and real world applications in business and society. Confirmed to present in a plenary session is global expert, Yoshua Bengio, who will present on 'Deep Learning and Cognition'. Early Bird discounted passes end today, so register now to guarantee your place at a discounted price.
At the last edition of the summit in Montreal, we welcomed attendees from all corners of the globe who came together to share their enthusiasm for all things Deep Learning, AI and Machine Learning, delving into topics such as NLP, Reinforcement Learning, Ethics in AI, Policy, Pattern Recognition and more. Not sure what to expect from this year's summit? We spoke to several of our guests to see how they found the event across the two days to give you an idea of some of the sessions and experiences they had.
We first met attendees during the pre-registration drinks that took place the evening before the event. It was an opportunity for them to collect their badges and enjoy an evening of networking in the lounge of the Hyatt Regency in Montreal.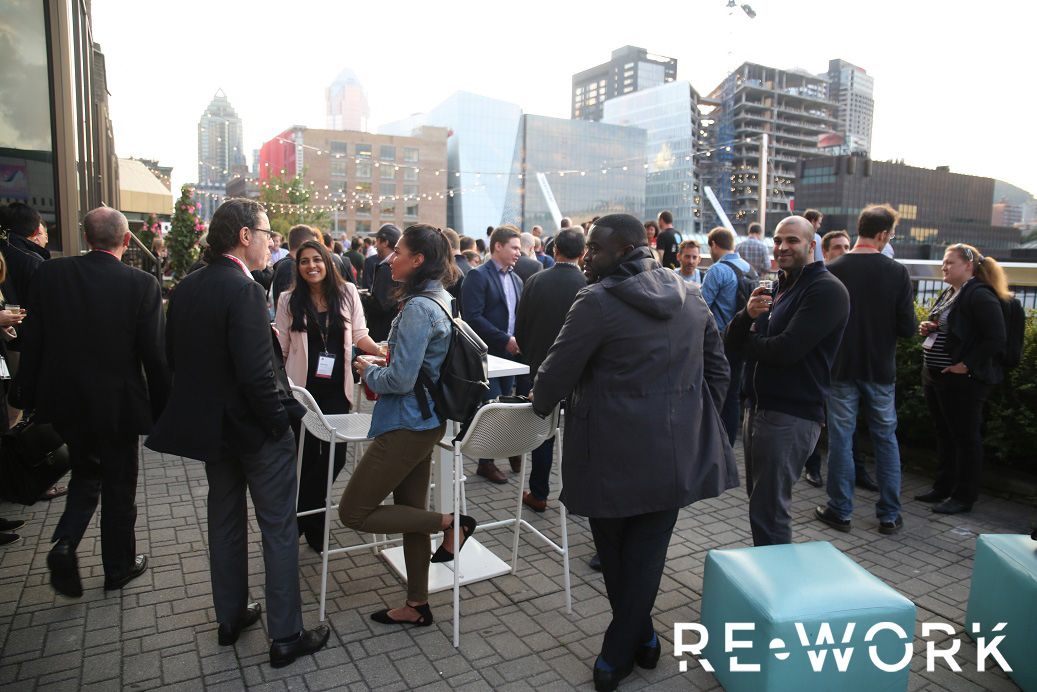 "With RE•WORK you can have a drink with Yann LeCun, the father of deep learning and meet smart industrials and great great scientists all at the same place." - Augustin Marty, Deepomatic
"The Panel Discussion with AI pioneers was really really exciting! We're sure everyone was very interested to hear what they had to say!" - Jorge Davila, Heldankombenat & Miles Lynam, Deutsche Telecom
"I'm currently working in a small startup with predictive analytics for health trying to analyze health risks in the future and what to do in order to prevent this risk. So it's been great to network and talk to people about where to get data and what algorithms are best to use for me." - Alex Oleksandr, Yohda
RE•WORK summits take place over 2 days with over 12 hours of networking to benefit from between sessions with breakfast, lunch, networking drinks, and the opportunity to explore the exhibition session. This year, Day 1 will begin with presentations from MIT, Carnegie Mellon University and Google Brain Montreal on the Deep Learning stage, and Université Laval, Polytechnique Montréal, and MILA on the Responsible AI stage.
"This is my first ever AI conference and it's been incredible so far. Some of the talks are technical, and some based on business applications which is a great combination." - Ian Wayne, Systems Group
"I really like this conference because everyone speaks the same language, everyone speaks technology." - Derek Wiggins, Sightline Innovation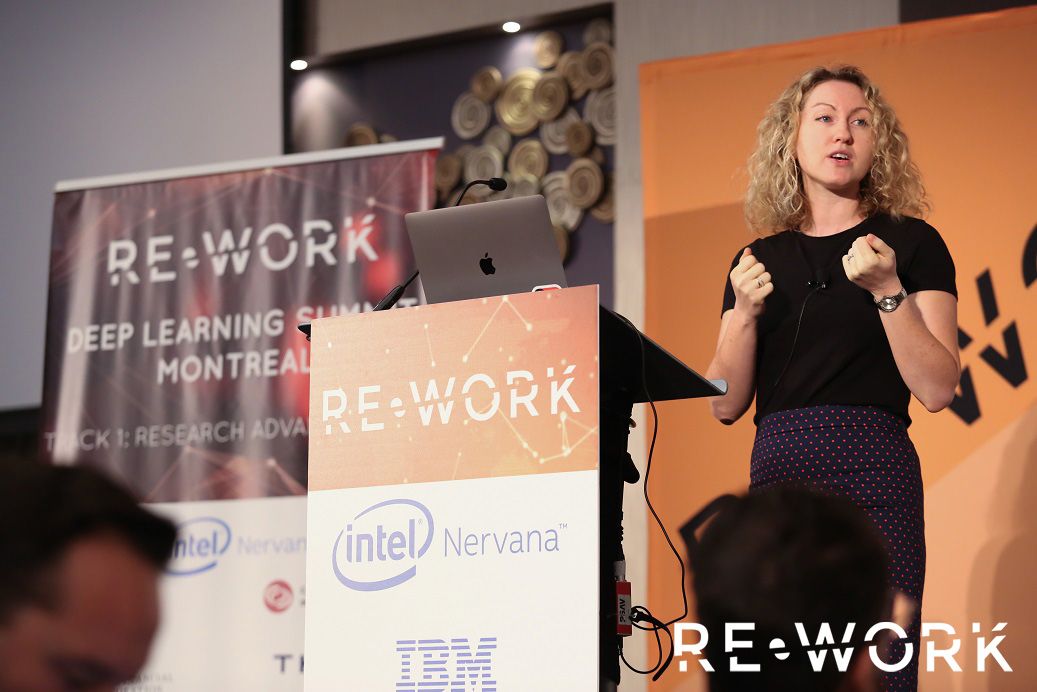 As well as presentations, Deep Dive Sessions and networking, speakers are invited to participate in interviews with both press attendees and the RE•WORK team. This year these interviews will take place in the networking space where attendees will be welcome to watch and participate in an intimate Q&A. At the last summit in Montreal, we asked Ira Kemelmacher, Assistant Professor at Allen School of Computer Science and Researcher at Facebook, what advice she could give to people starting in AI and here's what she answered:
"Come to events like this!! It's so unique and give you a great rounded view of the space. It's one of the only events that combines business and applications." - Ira Kemelmacher, Facebook
As well as welcoming new speakers to Montreal this year, we are also thrilled to welcome back some of the world leaders in their field including Hugo Larochelle from Google Brain Montreal, Yoshua Bengio from Univestité de Montréal and Doina Precup from DeepMind. Take a look at some of the interviews we held with the experts:
Keen to join RE•WORK in Montreal this October? Register here to guarantee your place at the Early Bird discounted price.