Pandemics, like COVID-19, reinforce inequalities for both women and girls in science. In particular, the UN have highlighted the harsh impacts of the current pandemic on women at earlier stages in their STEM careers, which threatens to backpedal efforts made toward reducing the gender gap within the field thus far.
Whilst the International Day of Women and Girls in Science annually serves as a celebration of how far we have come, it is more pressing this year than most to encourage, engage and support both women and girls to fulfil their unlimited potential in achieving their goals, and to continue to reverse long-standing gender biases and stereotypes within the field after the pandemic.
Women have long been key contributors to medicinal advancements that have brought our healthcare services to where they are today, without which would significantly reduce our force in fighting the virus. Letitia Geer's invention in 1896 of the one-handed, glass syringe for example has enabled the efficient delivery of treatments and vaccines, much like we see today with the rapid roll out of several COVID-19 vaccinations.
In this blog, as a celebration of International Day of Women and Girls in Science, we're going back in time to recognise some of the greatest medicinal breakthroughs in history as an important reminder of the accomplishments of women in STEM, and hear expert advice from leading women in the field to encourage those aspiring to follow in their footsteps.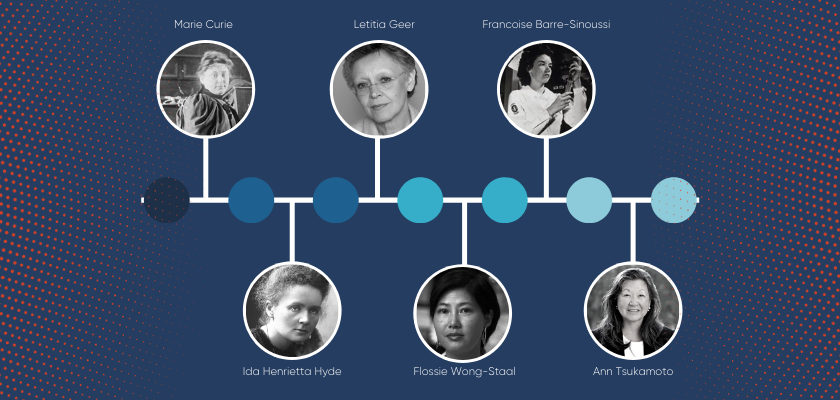 We owe radiotherapy in cancer treatments to Marie Curie, the first woman to win a Nobel Prize in 1903, and the first woman to become a professor at the University of Paris, back in 1906. Curie studied radioactivity between the years 1989 and 1902, publishing her groundbreaking discovery that radium weathers diseased and tumour cells much faster than healthy ones. Her discoveries have saved lives with what is known today as radiotherapy, a procedure that 27% of cancer patients experience to weaken tumours.
Ida Henrietta Hyde defied gender stereotypes as the third woman to graduate from the University of Heidelberg, the first woman to perform research at Harvard Medical School and the first woman to be elected to the American Physiology Society. Her groundbreaking work involved inventing a microelectrode powerful and small enough to inject or remove tissues from within cells. Today, microelectrodes have found their widest applications in intracellular recordings and are an integral appliance in molecular biology.
Flossie Wong-Staal, a virologist and molecular biologist, was the first person to clone the HIV virus and determine the function of its genes. Her work was imperative to Francoise Barre-Sinoussi's identification of HIV as the cause of the immunodeficiency disease AIDS. Despite working separately, their combined efforts have helped millions of HIV-positive people live healthy lives. Though they worked separately, their combined research lay the groundwork for investigating treatments for emerging infectious diseases, including COVID-19.
Ann Tsukamoto is to thank for major breakthroughs in cancer research after she invented a technique to isolate blood-forming stem cells. She received a patent for this work in 1991 and has since received 12 more in relation to human hematopoietic stem cells, pancreatic stem cells and human neural cells.
The list could go on! Throughout history these women had to overcome several barriers that stood in their way because they were female, yet, have all played an integral role in advancing science through some of the biggest challenges in healthcare. Whilst their research and contributions form the foundations of modern medicine, women today are still subject to gender stereotypes, underrepresentation and injustices throughout their careers in STEM.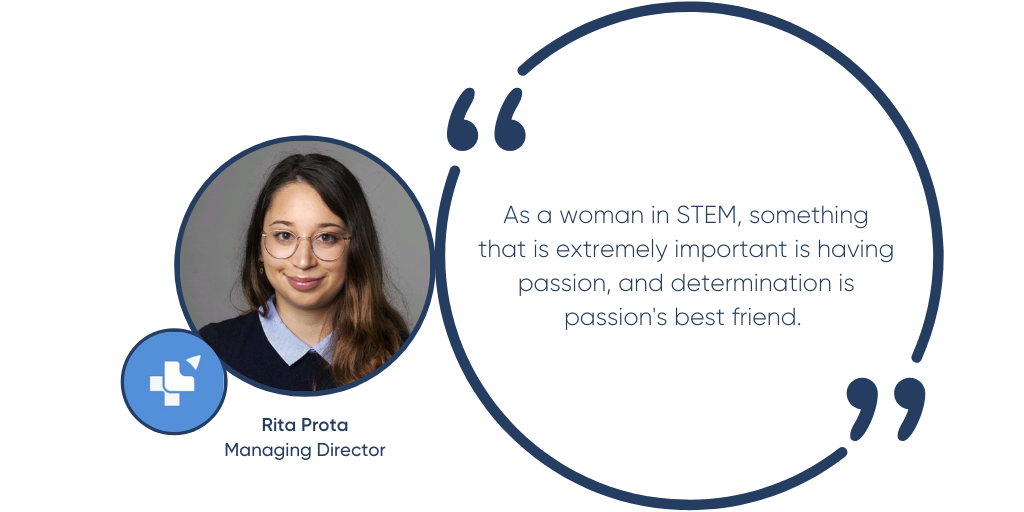 We've asked experts in the field for the advice that they would give to women around the world who are embarking on their professional careers in STEM, whether within the healthcare industry or elsewhere.
Lucienne Ide is a Healthcare Innovator, Physician Scientist & Founder of Rimidi, a cloud-based software platform that enables personalized management of health conditions. She advices young professionals to:
"Believe in your intuition, not just your scientific or quantitative capabilities. Understanding the people you work with, organizational barriers, industry dynamics and assumptions is just as important as the actual work you do. Solving hard problems requires collaboration, hypothesis testing, trial and error. You will need to bring others along that journey with you. Don't be afraid of being wrong and showing some humility as that vulnerability can actually provide credibility in the end."
Rita Prota works as a BioTechnology Engineer & Managing Director at the Future of Healthcare. Her advice to anyone starting out is to:
"Execute every scenario with confidence in yourself and your ideas. You've got nothing to lose in being confident, but a lot to gain in showing people how brilliant you are."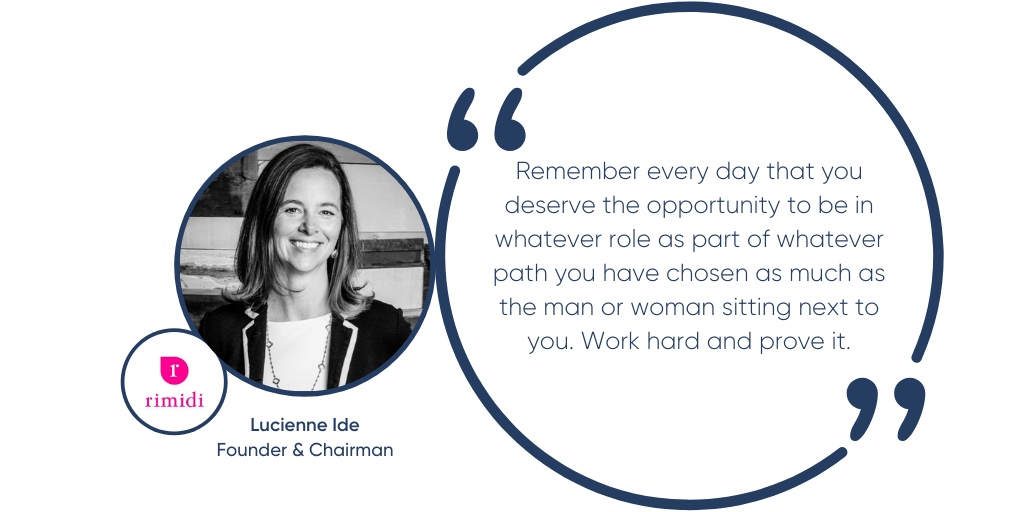 Machine Learning & Blockchain Developer Alishba Imran is 17 years old and is the Co-Founder of Voltx. Alishba has worked with companies such as IBM to develop a platform on blockchain to track medication and put an end to counterfeit medication in supply chain systems for 2 million people in rural India. Alishba's advice is as follows.  
"Develop patience with your learning. Especially when you start out you won't know everything about an industry or application and that's okay. Focus on learning how to learn, developing thoughtful questions and being able to leverage the resources around you to get any understanding you need."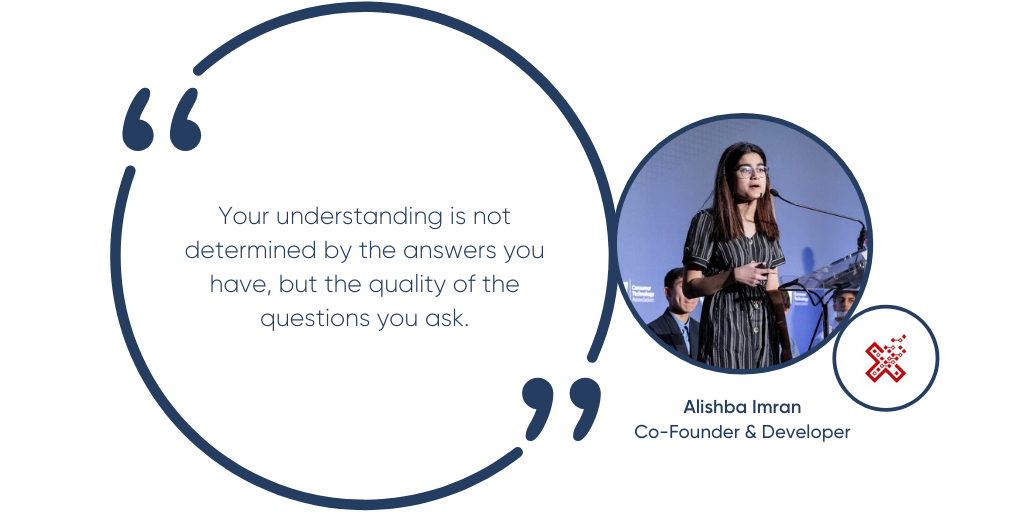 Joanna Holbrook is the Senior Vice President of Research at Cambridge Epigenetix, a BioTech company revolutionising cancer diagnosis and therapeutics with the development of new sequencing and diagnostics tools. Since completing her PhD in Molecular Cell Biology at UCL, Joanna has gained a wealth of experience working as a woman in STEM. Her advice to those starting out is:
"Say what you really think.  It's more valuable to the work if everybody says what they really think. Lots of women don't because we are worried we haven't earned our right to; and/or we don't want to invite conflict.  People with in-built confidence say what they really think and their perspective is the only one heard.  That's not good for the work."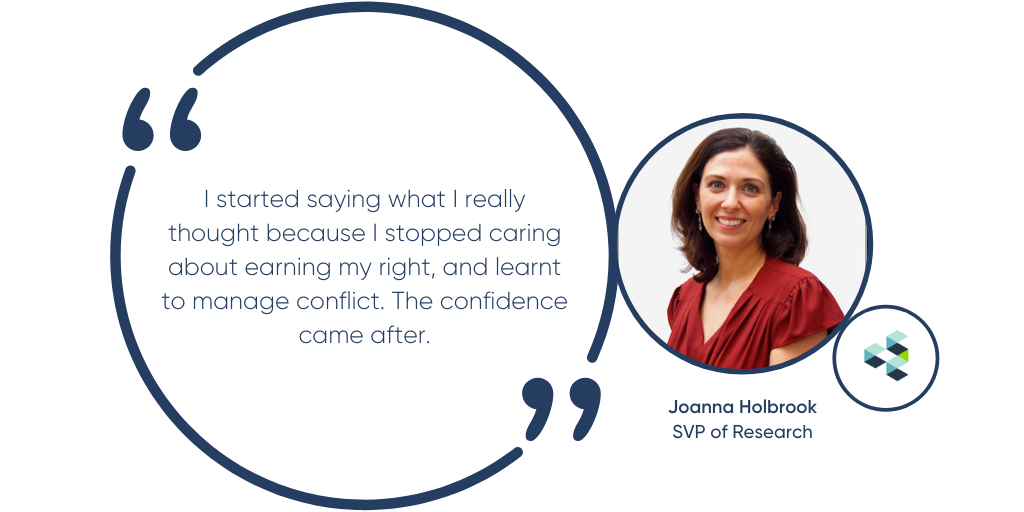 It is evident that throughout history, women have made astounding contributions to to progressions in science despite many experiencing marginalisation. Whilst society has a long way to go until we reach an equilibrium of diversity within the workforce, it's important to keep the momentum going.
RE•WORK will continue to support women in this field with our weekly Women in AI Podcast and events. You can listen to our latest Women in AI Podcast episode here, and join us online next week to support some fantastic women who will be sharing their latest research at the Explainable AI Mini-Summit.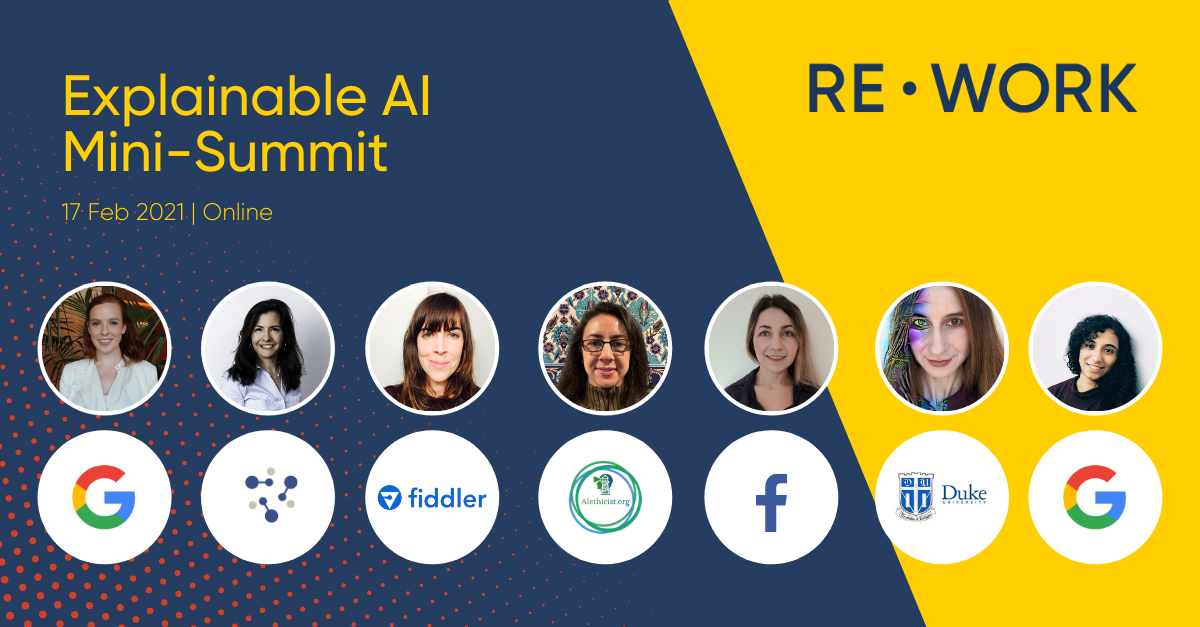 Click here for more information on how to get involved in supporting Women in AI with us.
---
Read more RE•WORK Women in AI Blogs: