Machine Learning to some has become a bit of a buzzword but its development in recent years has led to many breakthroughs and it now plays a key role in the world around us today. To help you learn more about Machine Learning we've collated 8 of the best resources you need to get you up to speed with everything about ML:
RE-WORK Machine Learning Playlist
Hosting multiple talks from leading industry speakers and companies, this playlist we've curated of our own talks is an excellent repository for budding ML practitioners. The playlist covers broad topics, like ML model scalability, as well as diving into more specialised areas, such as autonomous vehicles and conversational AI. This is both a great starting point for developing your ML knowledge and the playlist also has a wealth of information for the various cross-industry applications of ML.
Andrew Ng's Machine Learning Collection
A prolific speaker who we've had the pleasure of hosting ourselves, Andrew Ng's ML collection is a seminal introduction to ML courses and perhaps one of the most popular options out there, with the collection covering beginner topics all the way to advanced areas like Deep Learning. Curated by Andrew Ng himself, and led by some of the best Universities and companies out there, this is an unmissable resource of ML information.
Machine Learning A-Z™: Hands-On Python & R In Data Science
Led by expert data scientists, Kirill Eremenko and Hadelin de Ponteves, this course is dedicated to increasing your mastery of ML in both Python and R. It dives deep into DL, Reinforcement Learning, and NLP, and offers a mix of useful resources as well as practical tasks you are able to complete to apply what you've learned. It also comes complete with Python and R code templates you are free to use in your own coding projects.
This resource is a little different to the others on this list, as it is less designed for programmers and engineers. It is more geared towards educating the general population about the basics of AI and what it can accomplish. This is an excellent resource for business owners, executives, marketers, and recruiters who are trying to keep abreast of the ever-changing digital landscape. Created by the University of Helsinki, this push to educate the general public about AI is a very useful high-level overview of its utility.
Machine Learning with Python: A Practical Introduction
This course, run by IBM, is a great introduction to using Python for ML. It is incredibly useful for grasping how to leverage both supervised and unsupervised learning algorithms, giving you all the knowledge you need to start applying both methods in your day-to-day work. If you want to expand your Python knowledge for data science applications, look no further than this course.
Run by the University of London, the great thing about this course is that presumes no prior knowledge of programming or machine learning, as well as advanced mathematical knowledge. If machine learning has sounded conceptually interesting to you, but you have no idea where to begin with all the complexities of coding and advanced math, this is an excellent starting point for wrapping your head around ML. By the end of it, you should be capable of training and testing your very own ML model!
Taking the form of a GitHub repository, the CS109A course is taught by Harvard, one of the world's top universities for Computer Science, and is available entirely for free. PDF lectures and Jupyter notebooks are available to cover both labs and lectures, of which there are many to get your hands stuck into. This is undoubtably one of the best free resources available for beginning your ML journey.
A blog created and curated by Jason Brownlee, PhD, this website is impressive due to its accessibility. Brownlee understands how overwhelming beginning to tackle ML can be, as well as how easy it is to misstep in your ML journey, and applies much of his own former struggles and lessons into the various aspects of the blog. Learning how to start right is a crucial aspect of beginning to tackle ML, and nobody knows better than Brownlee what path these first few steps should take.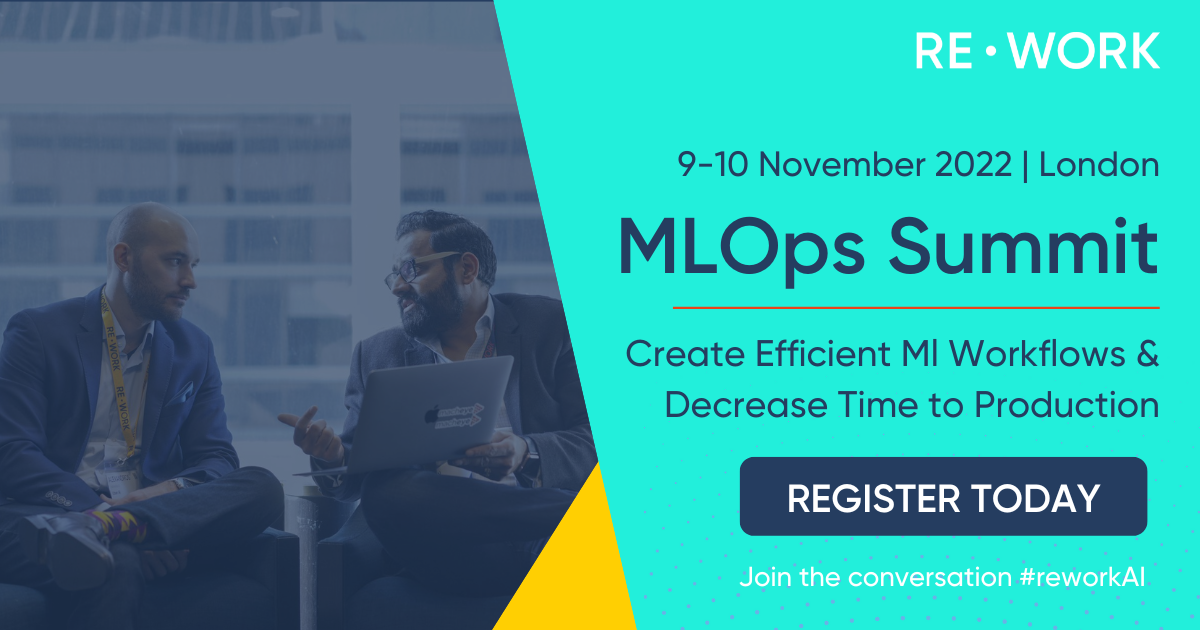 Want to learn more?
Join us at the MLOps Summit in London on 9th-10thNovember to learn and connect with leading Machine Learning experts from the likes of Spotify, BBC, Roche, EasyJet, NatWest, Meta and many more over 2 days of workshops, presentations and networking.
For more information contact [email protected].