2022 was a huge year for advancements in AI, particularly within Conversational AI. But what trends will be taken to the next level in 2023? We caught up with experts from Biomni Ltd, Swiss Post, Tovie AI, E.ON Software Development, Deutsche Telekom, and Ulster University to find out what trends they think will advance in 2023.
Andreas Antoniou – CTO, Biomni Ltd
As CAI is more readily deployed in customer and employee experience settings, enterprises will become more skilled in exploiting its capabilities. Greater back-end integration, especially to knowledge sources, will increase self-service/self-help.
Conversation design will become more important as will conversation drop-out analytics. There will be more specialist roles dedicated to conversation design and language model optimisation.
Enterprise CAI solutions will increasingly harness the natural language processing powers of LLMs (like GPT-4) in a controlled/domain-limited way.
Sammer Puran & Philippe Goetschmann– Data Scientists, Swiss Post
Integration of LLMs into a multitude of software services because it allows for a more natural user interaction.
More self-service and automation. More natural interaction allows for more people to adopt automated solutions.
Biases and fairness. More automation means more damage done by undetected biases. LLMs are larger and more complex than any other AIs before them. Awareness about potential biases is crucial for practical applications.
Joshua Kaiser - AI & Automation Technology Expert & CEO, Tovie AI
Evolution of digital humans
Creating ethical frameworks for AI
Development of fake detection tools
I expect there will be a stronger adoption of metaverse technologies and continued evolution of digital humans. Last year, virtual human technology improved significantly, with examples including a digital concierge at Dallas Airport and a virtual golf course featuring a digital avatar of Jack Nicklaus. In the coming years, the market for digital human avatars is expected to continue growing and reach $527.58 billion by 2030.
Creating ethical frameworks for generative AI will be growing in importance. Using powerful AI for good requires consolidated effort from multiple institutions and organisations. Language models have shown undesirable behavior and biases. It is important to explain ML outputs and how specific data were used to ensure ethical and fair AI/ML. As companies increasingly recognize the value of AI ethics, it is clear that this trend is here to stay this year and beyond.
I also think there will be a focus on the development of fake detection tools to combat the spread of fake news. There have already been significant achievements in this area. For example, Intel's new AI can detect deep fakes with 96% accuracy. This will become increasingly important in restoring public trust as social media platforms are struggling to manage the spread of misleading and false information.
I think this year and in years to come there will be a stronger adoption of more advanced industry-specific assistants compared to basic chatbots emerging in previous years. Automation is now a top priority for C-suite executives. For example, IBM and the U.S. Patent and Trademark Office are testing a new AI assistant for patents to help inventors avoid rejection and test ideas for novelty.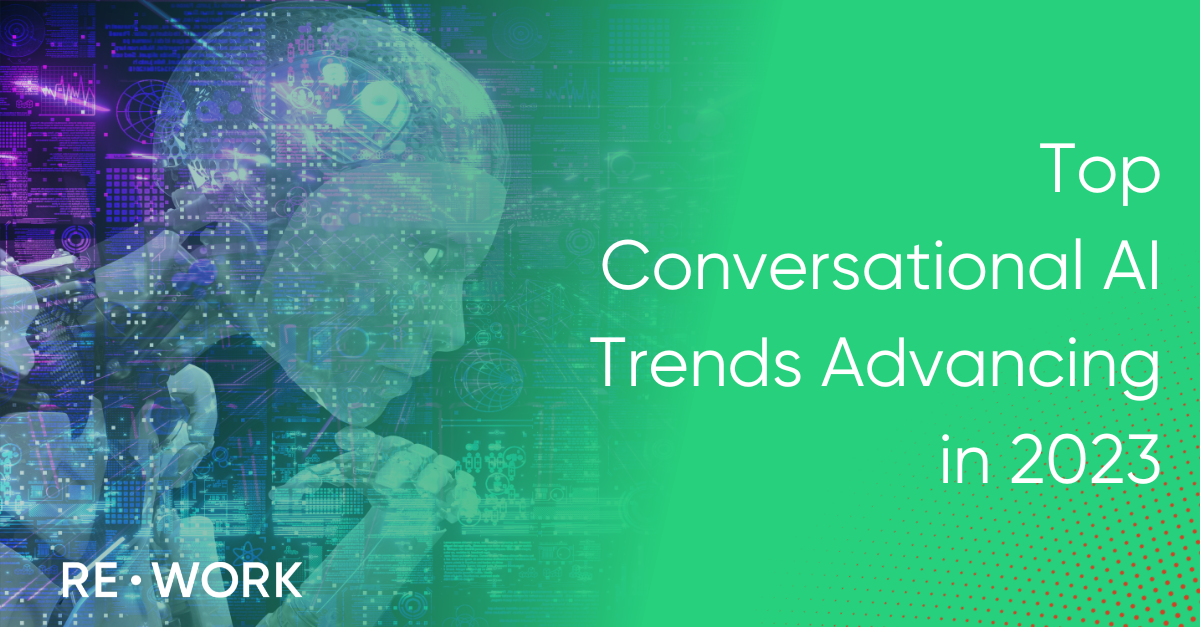 Stefania-Catalina Baincescu - Team Lead CAI Romania & Technical Lead, E.ON Software Development
Advancing on Emotional Intelligence: Leveraging advanced NLP techniques will deliver more natural and human-like conversations to better understand human intents and context.
More personalization: Transition from bots to truly digital assistants by leveraging the user history to tailor responses and actions to the user's specific needs
Hyper-Automation: More integrations with Robotic Process Automation, to implement solutions that optimize the business processes and deliver unique user experiences.
Overall, these trends will bring Conversational AI to the next level, by improving its effectiveness and efficiency, making it even more valuable to businesses and consumers alike. Our bots need to continue to grow and develop further using new AI capabilities.
Fang Xu- Senior Data Scientist/AI Expert, Deutsche Telekom
Fast implementation and adaptation of LLM into many domains.
Use a knowledge graph for semantic representation and understanding of natural languages.
Multimodal conversational AI can interpret and respond to visual and audio cues
Michael McTear - Emeritus Professor, Ulster University
Conversation designers will begin to explore how they can take advantage of new advances in deep learning approaches to conversation generation. This will help to overcome the problem of having to script every possible path for a dialogue.
Generative AI will play an increasing role in conversational AI through the ability to create synthetic media that will enhance the conversational user experience.
Ethical considerations will receive increasing attention due to issues around safety and bias.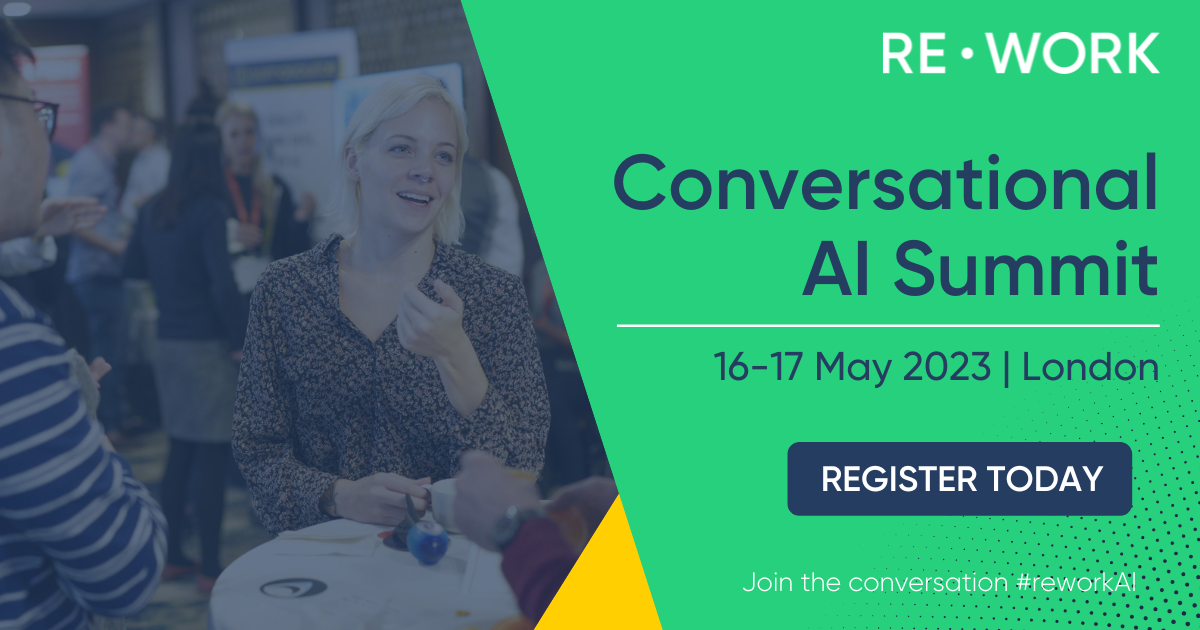 Do you want to find out more about the trending topics in Conversational AI? Join these experts at the Conversational AI Summit on 16-17 May in London!
The summit will host a number of deep dive sessions with interactive sessions, and allow for networking opportunities with like-minded individuals. You will discover the advances in NLP, and how applications can help to create digital assistants, chatbots, and conversational interfaces to improve customer experience and increase engagement. Download the brochure for more information. Register for the Conversational AI Summit.